Baked Cheesecake with Strawberries & Passionfruit Syrup
Prep: 25 mins
Cook: 1 hour 10 mins
Servings: 12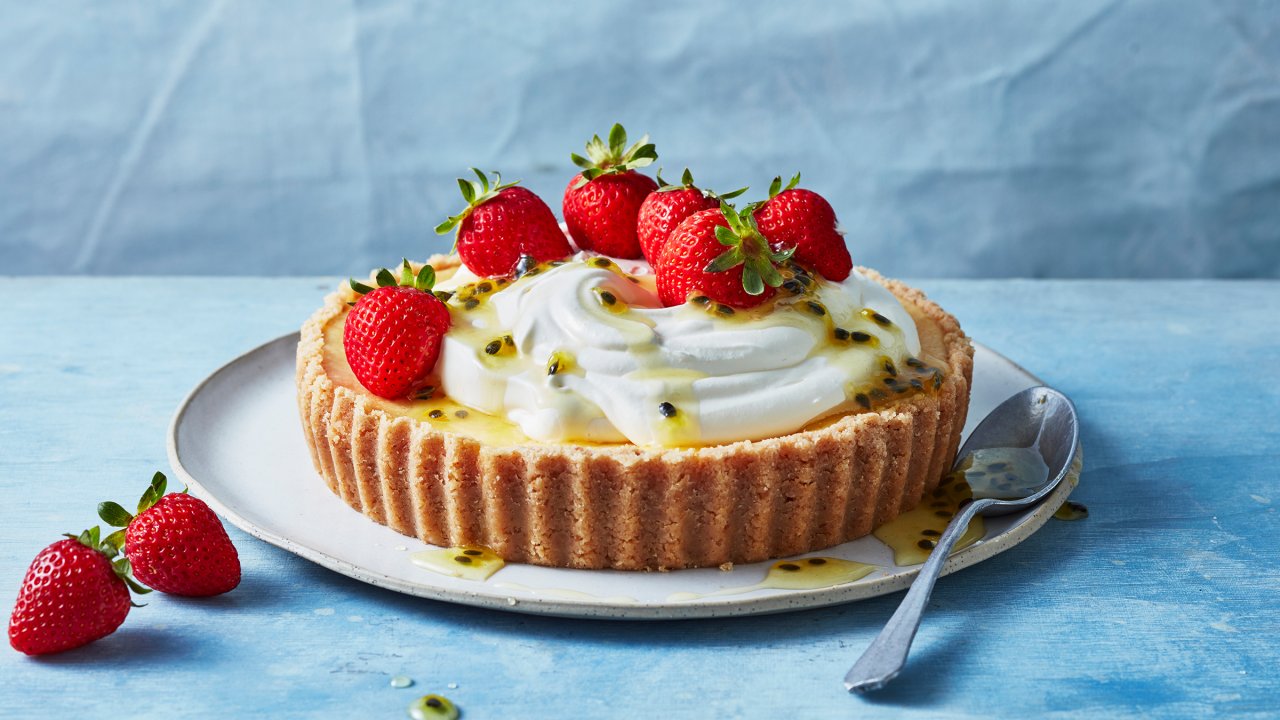 This fruity and flavoursome cheesecake is a guaranteed hit! Topped with strawberries and passionfruit syrup, it can be served as a refreshing summer snack or after-dinner dessert.
Ingredients
Cheesecake:
1 packet White Wings Baked Cheesecake Tart Mix
70g unsalted butter, melted
2 eggs
125ml thickened cream
190ml milk
Topping:
300ml thickened cream
200ml crème fraîche or sour cream
2 tbsp CSR Pure Icing Sugar, sifted
1 punnet (250g) strawberries, to serve
Passionfruit Syrup:
½ cup (110g) CSR Caster Sugar
125ml passionfruit pulp (about 4 passionfruits)
60ml water
Method
Prepare, bake and chill White Wings Baked Cheesecake Tart mix as directed.
For the passionfruit syrup, combine sugar, passionfruit pulp and ¼ cup (60mL) water in a small saucepan over medium-high heat. Cook until sugar dissolves. Cook, stirring occasionally, for 3-4 mins until syrup has reduced slightly.
Remove from the heat and refrigerate for 2 hours until chilled and thickened.
For the cream topping, use an electric mixer to whisk crème fraîche, cream and icing sugar on high for 1-2 mins until soft peaks form.
Place cheesecake on a serving platter. Spoon over cream, top with strawberries and drizzle with passionfruit syrup to serve.
Tip:
Halve or quarter the strawberries to serve if preferred!