Baked Cheesecake Tart
Prep: 15 mins
Cook: 50-60 mins
Servings: 12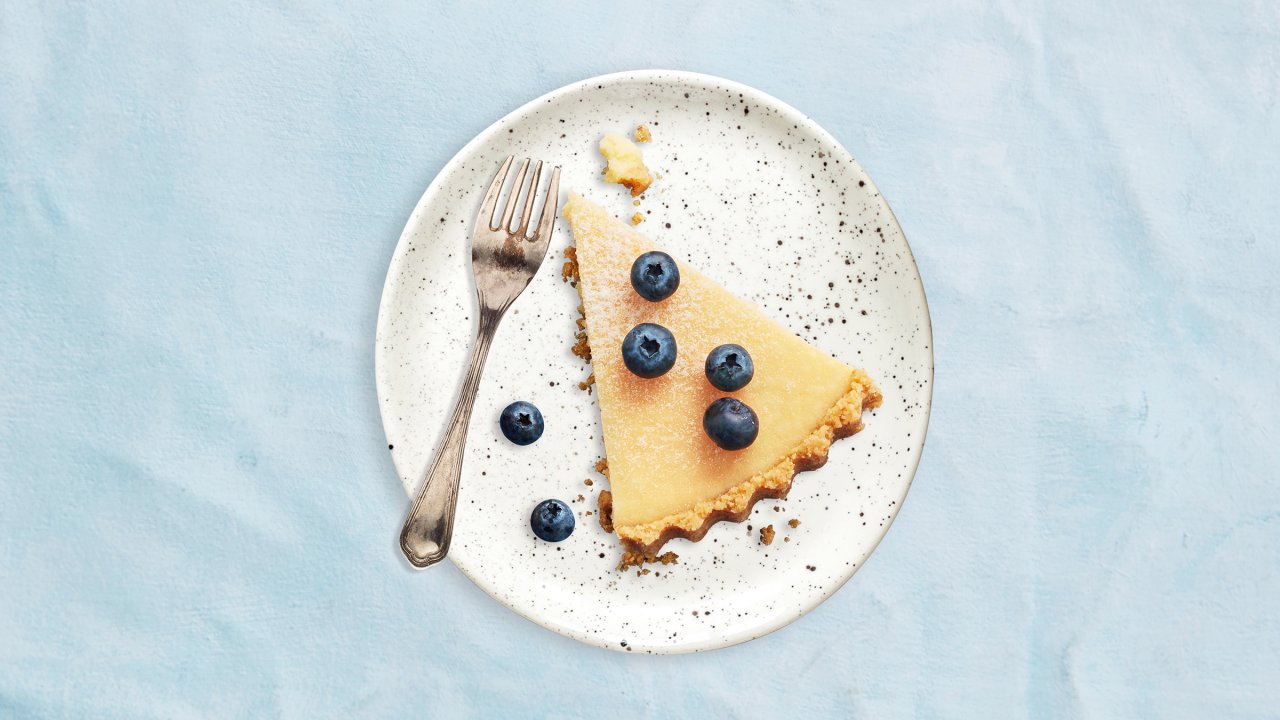 White Wings Crafted By You Cheesecake Tart will fast become a fan favourite, giving the baker that bit of extra freedom to make a masterpiece in their own kitchen.
Ingredients
1 packet White Wings Baked Cheesecake Tart mix
Tart Base:
70g unsalted butter, melted
Cheesecake Filling:
2 eggs
125ml thickened cream
190ml milk 
Method
Tart Base: 
Spray oil lightly onto a 20cm x 3.5cm flan/quiche pan or line a 20cm round springform pan.
Place biscuit base mix and melted butter into a medium mixing bowl and mix with a spoon until combined. 
Press the mixture firmly over the base and sides of the pan. Refrigerate while preparing filling.
Cheesecake Filling:
Preheat the oven to 140°C fan forced and place a pan filled with water at the bottom of the oven as a water bath. 
Using an electric mixer on low speed, combine the cream and milk for 30 seconds and slowly add in the cheesecake filling mix. Add in the eggs and mix on medium speed for 2 minutes or until the batter is smooth and well combined. 
Pour the mixture over the base, tap gently to remove any air bubbles and bake for 50-60 minutes or until lightly golden and just set.
Turn the oven off and allow to cool for at least 40 minutes in the oven with the door closed. 
Refrigerate for minimum 1 hour or until cold. Top with dusting sugar to serve.