Banoffee Blondie
Prep: 5 mins
Cook: 45 secs
Servings: 1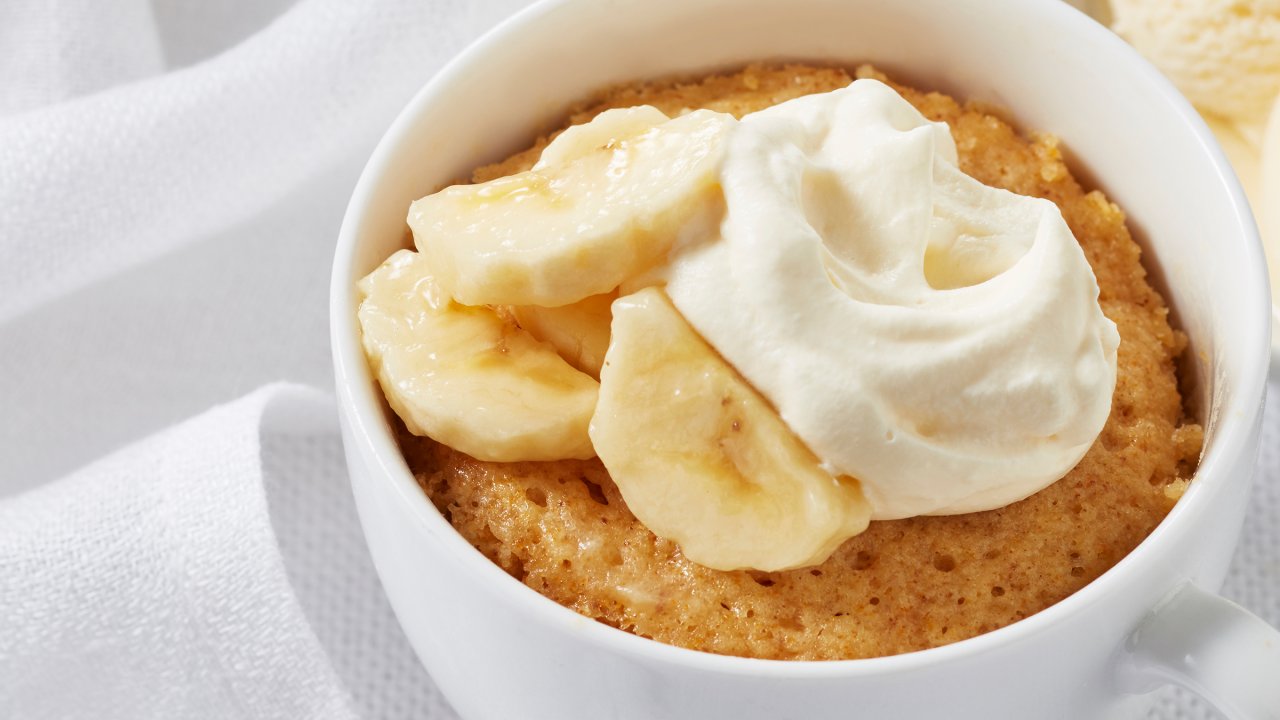 A tasty treat ready in just 5 minutes!
Simply whip up the Cake In A Cup Butterscotch Brownie mix and top with banana slices and whipped cream!
Ingredients
1 sachet of White Wings Butterscotch Brownie Cake in a Cup 
20ml (1 tbsp) milk 
1 tbsp ripened banana 
Method
Mash up 1 tbsp of ripened banana in a cup. 
Add Butterscotch Brownie Cake in a Cup contents, 1 tbsp of milk to the mashed banana and whisk with fork until combined.
Microwave for 45 secs and let it cool slightly.
Top with whipped thickened cream and banana slices.