Berry Custard Danish with Raspberry Icing and Pistachios
Prep: 45 mins, plus resting and proving
Cook: 20 mins
Servings: 8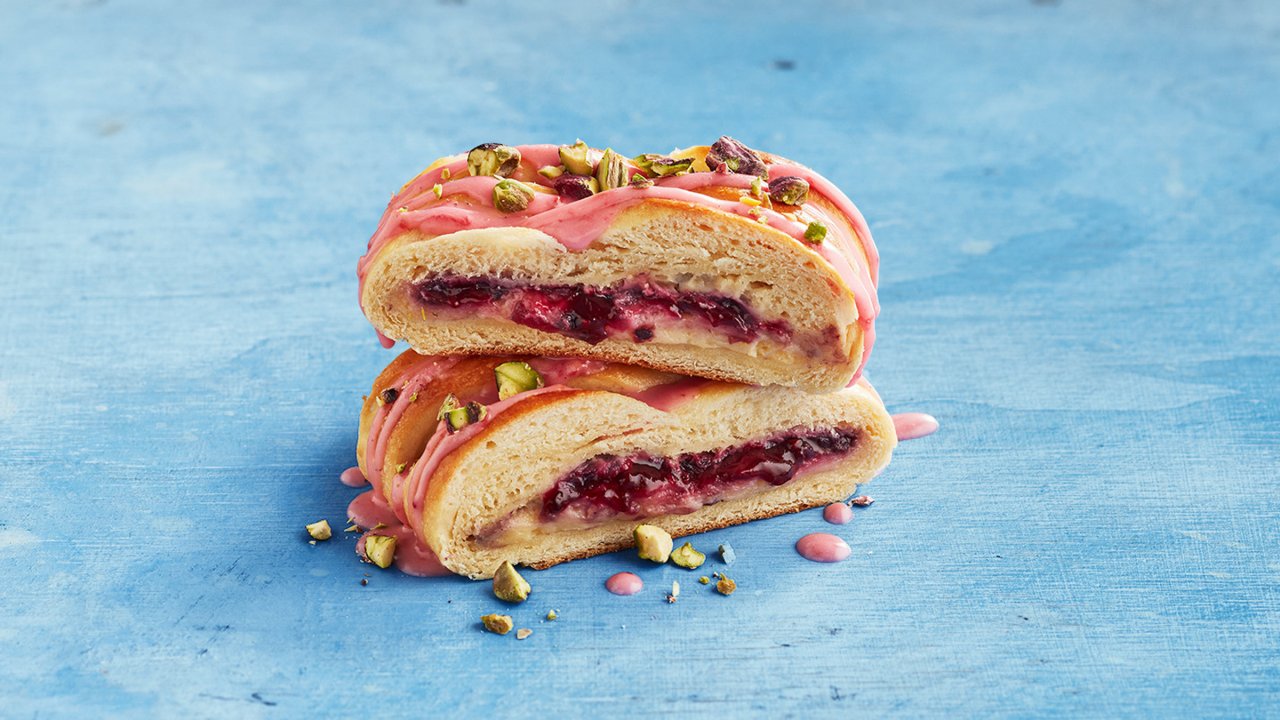 You might be thinking how could you make a berry custard danish better than it already is. Good question, all you have to do is drizzle some raspberry icing over the top and sprinkle on some pistachios and VOILA, you have just turned something great into something amazing.
Ingredients
1 packet White Wings Mixed Berry & Custard Danish 
1 egg
90g unsalted cold butter, cubed
100ml lukewarm milk
20ml vegetable oil, for brushing
100ml thickened cream
Egg wash: 1 egg and 20mL water
Pistachios, chopped 
Raspberry Icing:
2 tbs raspberries 
2 tsp lemon juice 
½ tsp vanilla bean paste 
200g (1 ⅔ cup) CSR icing sugar 
Method
Prepare and bake White Wings Mixed Berry & Custard Danish as directed. 
For the raspberry icing, place raspberry, vanilla and lemon juice in a bowl and lightly crush with a fork. Sift over the icing sugar and stir to combine. 
Drizzle icing over the danish and scatter with pistachios to serve.