Cheesecake Egg Nests
Prep: 1 hour, plus chilling overnight
Cook: 15 mins
Servings: 30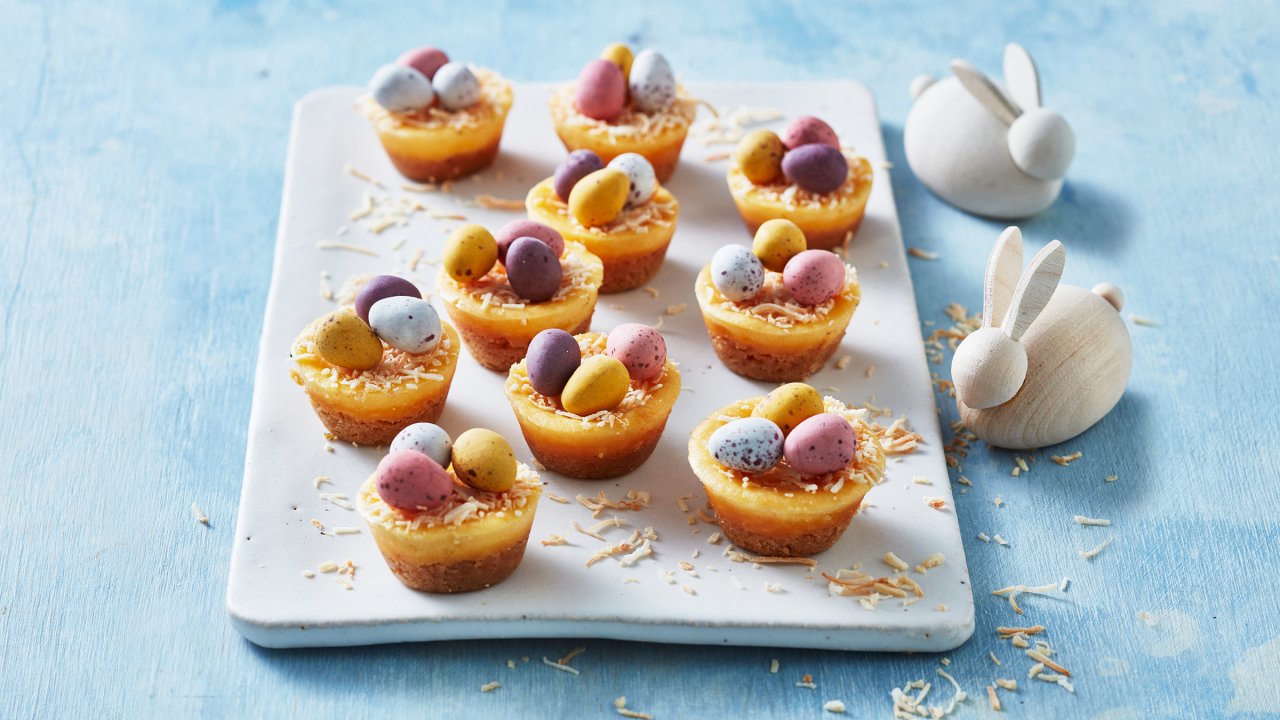 You're only a hop, skip and a jump away from baking the ultimate Easter treat! These cheesecake egg nests are a creative way to turn a simple dessert into a special occasion showpiece.
Ingredients
1 packet White Wings Baked Cheesecake Tart 
70g unsalted butter, melted 
2 eggs 
125ml thickened cream 
190ml milk 
½ cup (60g) toasted shredded coconut 
250g mini speckled easter eggs 
Method
Preheat oven as directed. Grease two 24-hole,1 ½ tbs (30ml capacity) mini muffin pans with spray oil. 
Prepare biscuit base as directed. Divide the mixture evenly among 30 holes (about 2 rounded teaspoons per hole), then using the back of teaspoon, press the biscuit into bases. 
Prepare the cheesecake filling as directed. Spoon cheesecake filling over the prepared holes, about 1 tablespoon per hole. 
Bake cheesecakes in oven for 15 mins until set. Cool in oven as directed. Refrigerate cheesecakes for 2 hours or preferably overnight to firm. 
Using a knife, press down one side of each cheesecake to release from the pan. 
Arrange cheesecakes on a serving plate, scatter with toasted coconut and top with easter eggs to serve. 
Tip: 
For mini cheesecakes, use a 12-hole, ½ cup (125ml) capacity muffin pan.  Bake for 20-25 minutes.