Chocolate Mousse Cups
Prep: 10 mins
Cook: 35 mins
Servings: 6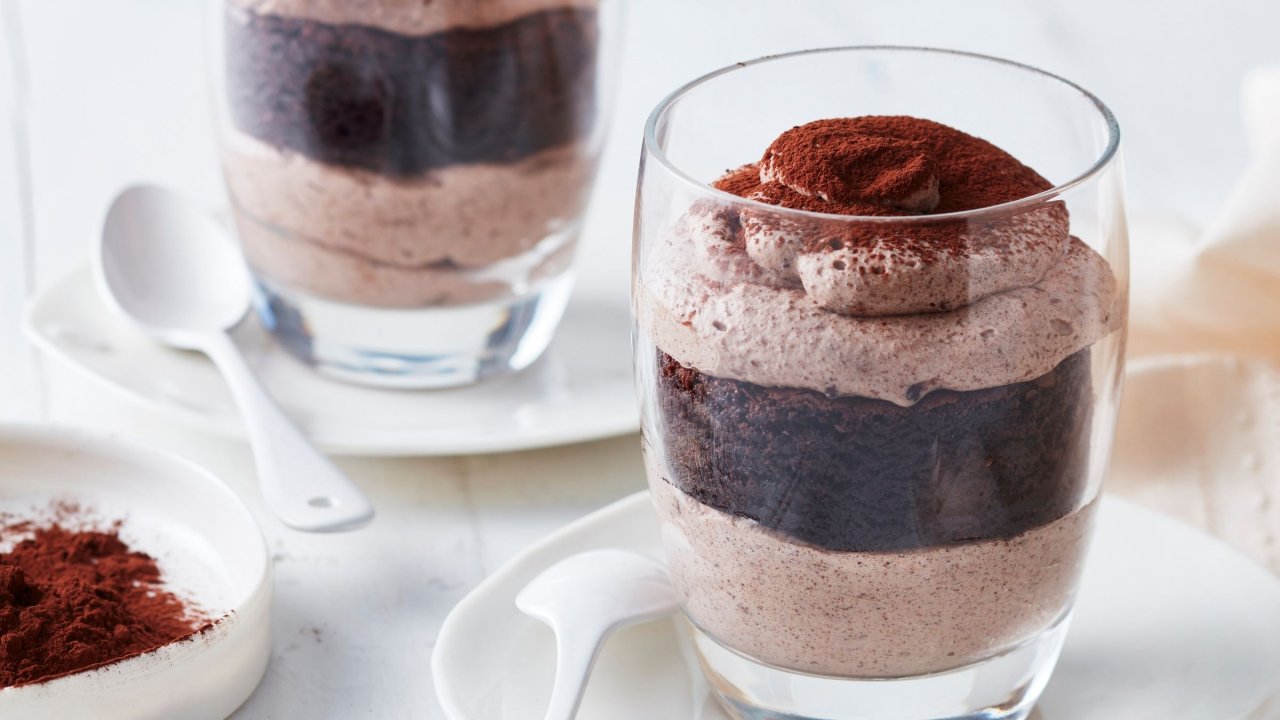 Double Choc Fudge Brownies on their own are already tasty enough, adding them in a cup with chocolate mousse takes it to the next level!
Ingredients
1 x White Wings Choc Chunk Brownies packet mix
100g (5 tbsp) butter
2 eggs (59g each)
20ml (1 tbsp) water
Method
Preheat oven to 180°C conventional or 160°C fan-forced. Grease a 5cm deep x 20cm square cake pan. Line the base with baking paper.
Place brownie mix, melted butter or margarine spread, eggs and water in a medium mixing bowl. Beat with a wooden spoon until mixture is well combined and smooth.
Spread brownie mixture into prepared pan. Bake for 30-35 minutes* or until a skewer inserted into the centre comes out with a few moist crumbs.
Once cooled use a cookie cutter to cut 6 round slices of brownie and store in an airtight container.
Put the left over off-cuts into a bowl and add 2 cups (500ml) of cream.
Leave in the fridge for 1 hour.
Whip on high speed until thick. Place a spoonful of mousse into the bottom of a small glass, add a circle of brownie then top with more mousse.  
* Time may vary depending on oven.