Glazed Easter Egg Doughnuts
Prep: 10 mins
Cook: 10 mins
Servings: 6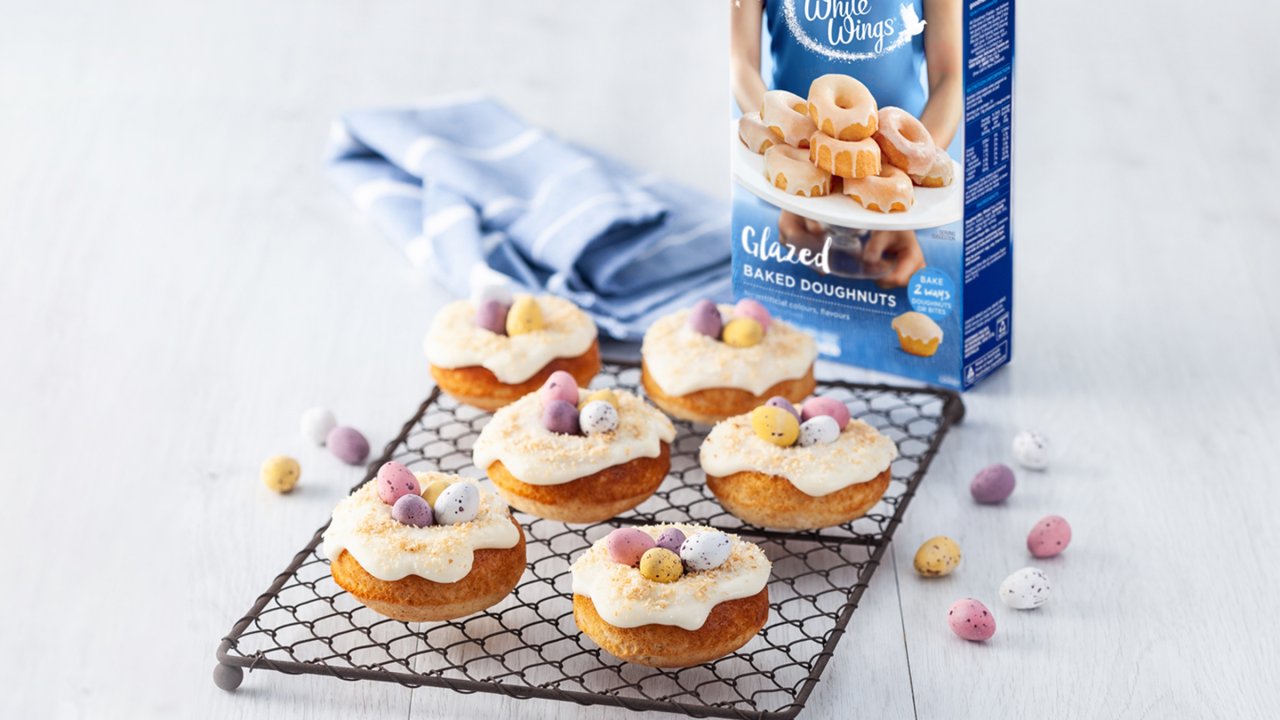 Use our Glazed Baked Doughnut Mix to create these special Easter doughnuts. Ready in just 20 minutes, it's a great way to shake up Easter dessert.
Ingredients
1 packet of White Wings Glazed Baked Doughnut
40ml vegetable oil
1 egg
60ml milk
90g doughnut glaze (inc. pack)
3 tbsp thickened cream
¼ cup desiccated coconut, toasted
18-24 candy coated chocolate Easter eggs
Method
Preheat oven to 200°C (180°C fan forced). Lightly grease a 6 slot mini doughnut baking tray with canola spray.
Place doughnut mix, vegetable oil, egg and milk in a medium bowl and gently combine with a wooden spoon until smooth. Evenly portion the mix into each doughnut slot.
Bake for 7-9 minutes or until a skewer inserted into centre comes out clean. Remove from oven and leave to stand in the tray for 5 minutes before turning doughnuts out onto wire rack to cool.
Combine glaze mix and cream in a bowl. Use a tablespoon to spread glaze over each doughnut and sprinkle with toasted coconut. Return to wire rack to set.
Once set place 3 candy coated Easter Eggs into each centre.