Gluten Free Chocolate Chip Cookies
Prep: 15 mins
Cook: 12 mins
Servings: 24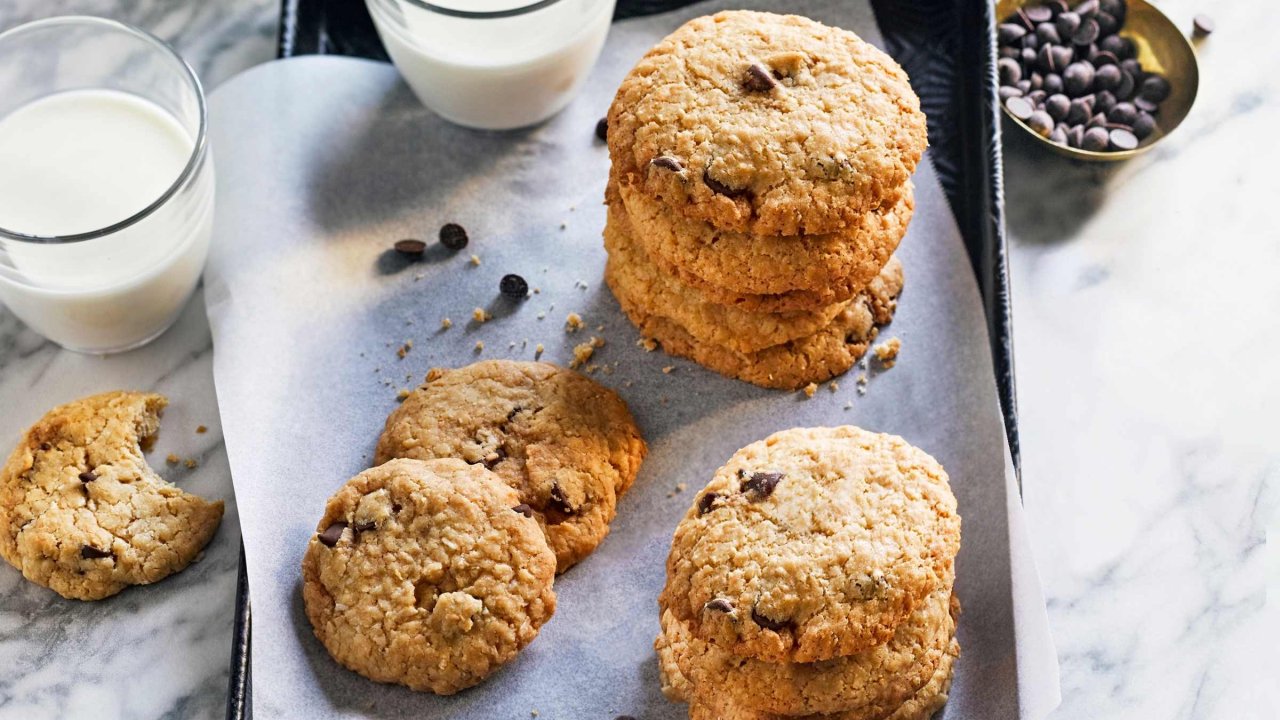 Looking for a classic chocolate chip cookie recipe with an edge? Try adding a touch of your favourite syrup and desiccated coconut to this recipe to elevate the everyday cookie! What's more, it's gluten free too!
Ingredients
120g coconut oil, melted
4 tbsp hot water
3/4 cup (160g) CSR Brown Sugar 
1 tbsp CSR Golden Syrup or CSR Coconut Syrup
1/2 tsp vanilla essence
1 1/2 cups White Wings Gluten Free Plain Flour
2 tsp baking powder
1 cup desiccated coconut
1/2 cup ground almonds
1/2 cup dark chocolate chips
Method
Preheat oven to 180˚C bake.
Line 2 oven trays with baking paper.
Mix coconut oil, water, brown sugar, syrup and vanilla together. Add gluten free plain flour, baking powder, coconut, ground almonds and chocolate chips. Mix until well combined.
Roll tablespoons of cookie dough into balls, flatten slightly with your palm and place on prepared trays.
Bake for 12 minutes. Remove trays from oven and allow to cool.