Almond & Oat Slice
Prep: 10 mins
Cook: 25 mins
Servings: 16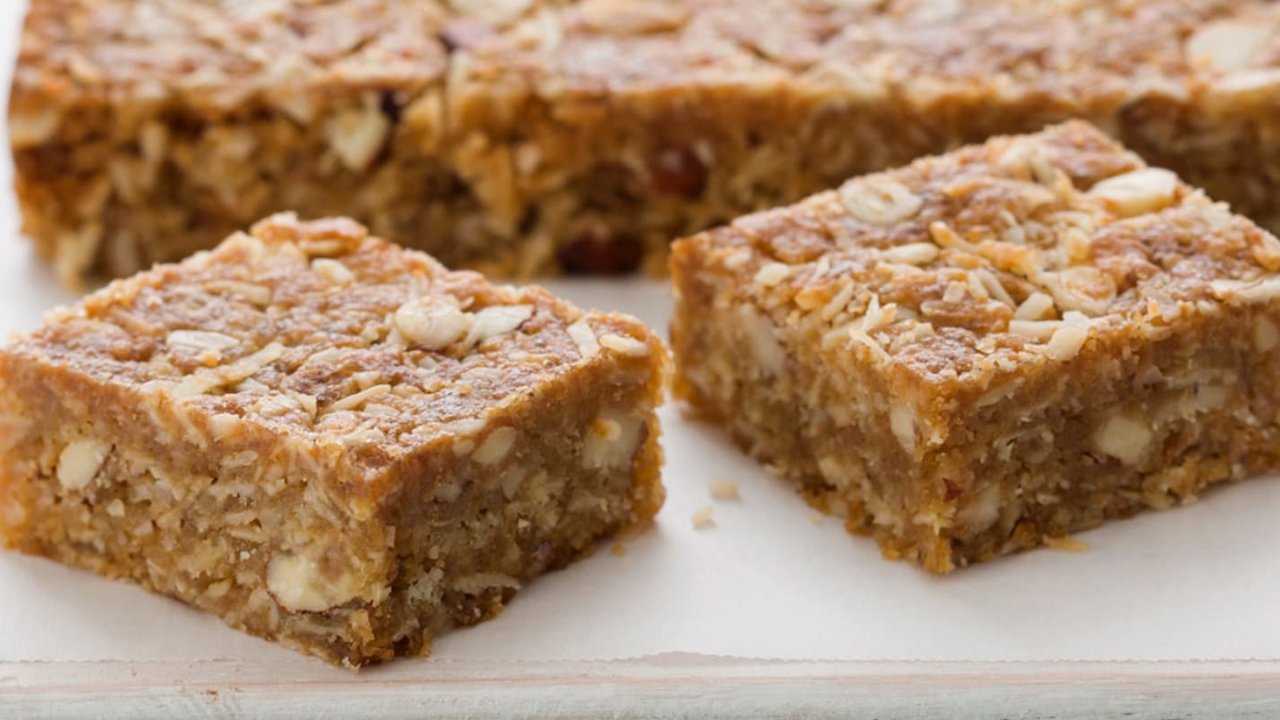 The perfect snack for an energy boost, or a tasty treat for dessert, this easy-to-make almond and oat slice will leave you feeling happy every time.
Ingredients
1¼ cups White Wings Plain Flour
1 cup rolled oats
1 cup CSR Raw Sugar
1 cup shredded coconut
½ cup raw almonds, chopped
125g butter, chopped
2 Tbsp golden syrup
1 tsp bicarbonate of soda
1 Tbsp boiling water
Method
Preheat oven to 160 degrees Celsius conventional or 140 degrees Celsius fan-forced. Grease and line a 28 cm x 18cm x 3 cm slice pan with baking paper, extending 3cm above long sides.
Combine flour, oats, raw sugar, coconut and almonds in a large bowl. Put butter and golden syrup in a small saucepan. Stir over a moderate heat until butter melts. Remove from heat.
Combine bicarbonate of soda and boiling water in a small heatproof bowl. Add to butter mixture and stir to combine. Pour onto flour mixture and mix well.
Press mixture into prepared pan using back of a spoon. Bake 25 minutes or until golden. Cool in pan. Cut into pieces.