Apple and Walnut Scrolls with Salted Caramel Icing
Prep: 45 mins
Cook: 25 mins
Servings: 8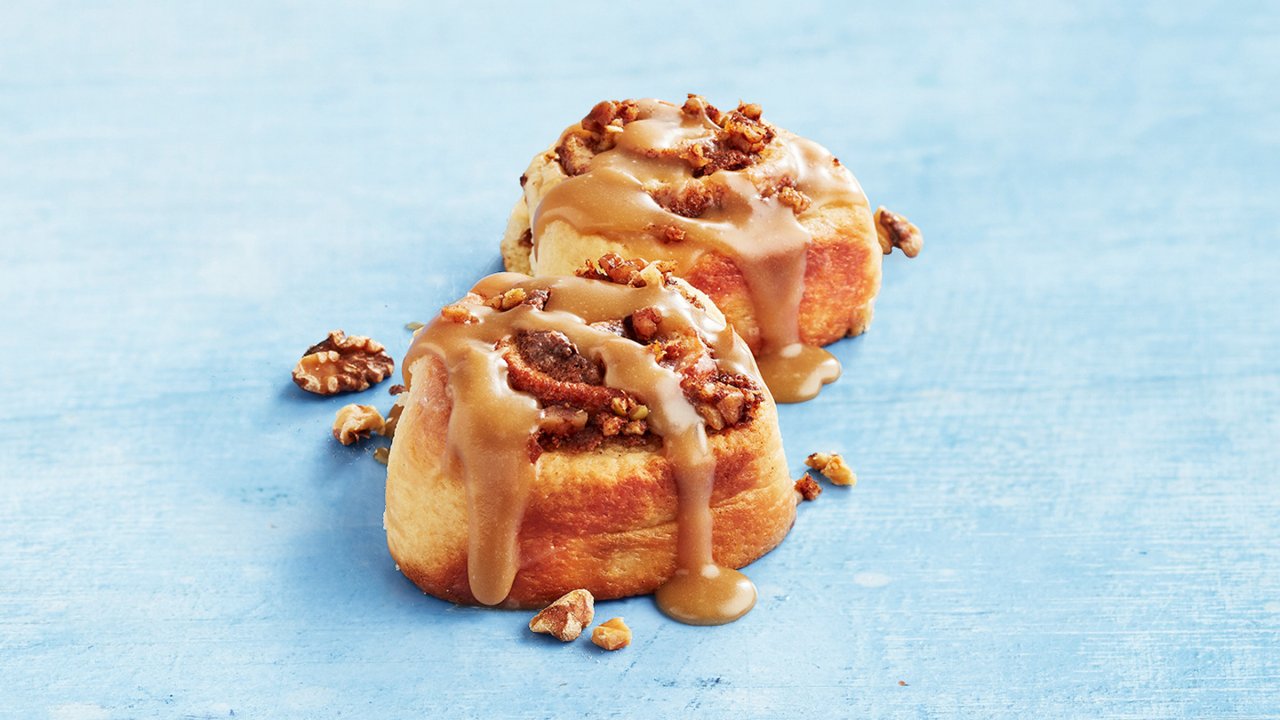 Traditional cinnamon scrolls, scattered with apple and walnut to add another layer of flavour and drizzled with warm caramel icing to complete the creation. Your taste buds will thank you for this one!
Ingredients
1 packet White Wings Cinnamon Scroll Mix 
1 egg
80g unsalted butter, melted
100ml lukewarm milk
40g softened unsalted butter
Finely grate zest of 1 lemon 
Finely grate zest of ½ orange 
1 apple, cored, finely chopped 
½ cup toasted walnuts, finely chopped 
Salted Caramel Icing: 
75g (⅓ cup) CSR brown sugar 
40g butter, chopped 
2 ½ tbsp milk 
½ tsp sea salt 
Method
Prepare and roll out scroll dough as directed. Grease and line a 22cm cake pan with baking paper. 
Prepare cinnamon butter as directed and stir through citrus zest. Spread butter over dough, leaving a 2cm border, then scatter over the apple and walnuts. Starting from one long end, tightly roll to enclose the filling. Trim the ends and cut crossways into 8 portions. 
Arrange scrolls in prepared pan, about 1-2cm apart. Cover with a tea towel and set aside in a warm place for 1 hour to prove. 
Preheat oven to 200°C conventional or 180°C, fan forced. Bake scrolls for 15-20 minutes until golden. 
Meanwhile, for salted caramel icing, combine sugar, butter and milk in a small saucepan over medium heat. Cook, stirring, for 2-3 minutes until sugar dissolves. Remove from the heat, add the salt, sift over the White Wings glaze mixture and stir to combine. 
Drizzle warm scrolls with warm caramel icing to serve.