Apple Cinnamon & Date Muffins
Prep: -
Cook: 30mins
Servings: 12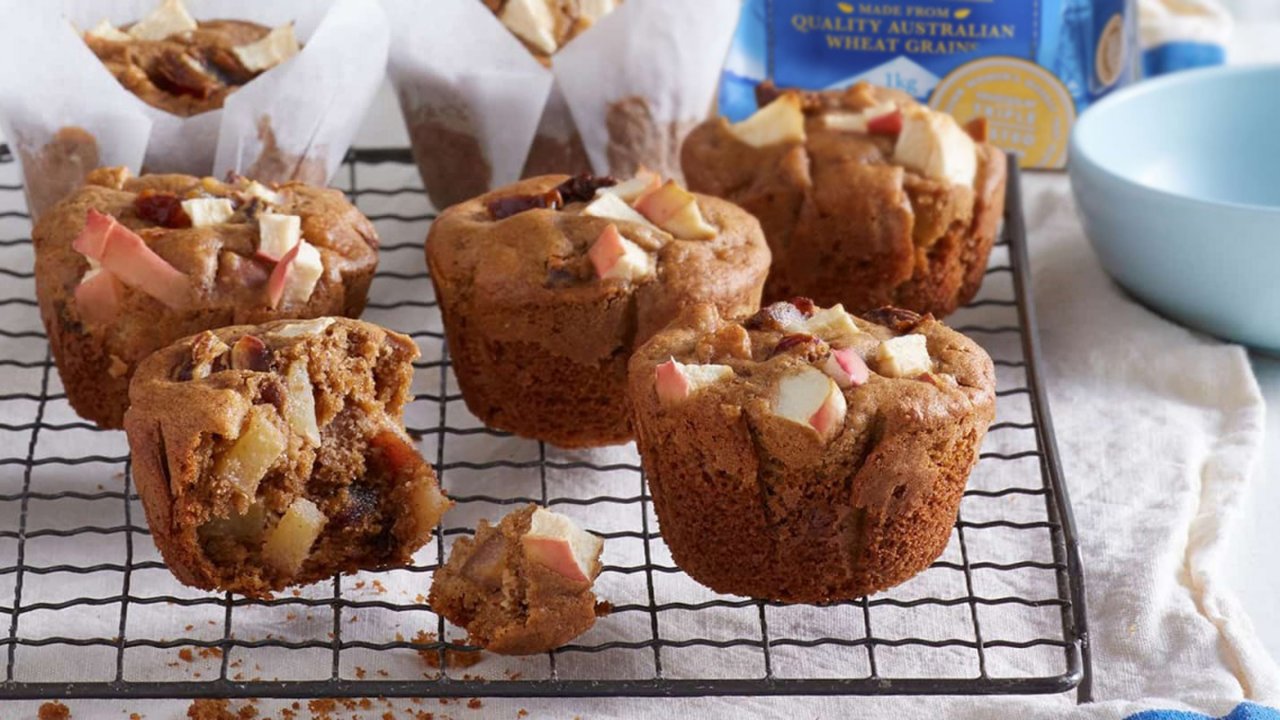 Apple cinnamon and date muffins are a great lunchbox snack, even the kids can make them!
Ingredients
½ cup olive oil
3 eggs
½ cup milk of choice
1 teaspoon vanilla essence
½ cup CSR Coconut Sugar
2 red apples (400g), cored and chopped into small pieces
½ cup fresh pitted dates, chopped
3 teaspoons baking powder
½ teaspoon bicarbonate soda
2 teaspoons cinnamon
1 ½ cup White Wings Plain Flour
Method
Preheat oven to 180°C (160°C fan forced) and line a 12-hole 1/3 cup muffin tray with paper muffin cases.
In a large mixing bowl whisk together olive oil, eggs, milk, vanilla and coconut sugar until creamy.
Add ¾ of both the apples and dates and stir gently, then fold through baking powder, bicarb soda, cinnamon and White Wings Plain Flour.
Once combined pour into muffin cases and top with the remaining apple and dates.
Bake for 25- minutes until cooked through in the centre.
Cool in tin for 5 minutes before transferring to a wire rack.
Sprinkle with a little combined coconut sugar and cinnamon.
Serve with a cup of tea or a glass of milk.
Tip: 
Buy a good quality light flavoured olive oil, not extra virgin, or it will result in a very savoury muffin!