Baked Cinnamon Doughnuts
Prep: 5 mins
Cook: 9-10 mins
Servings: 6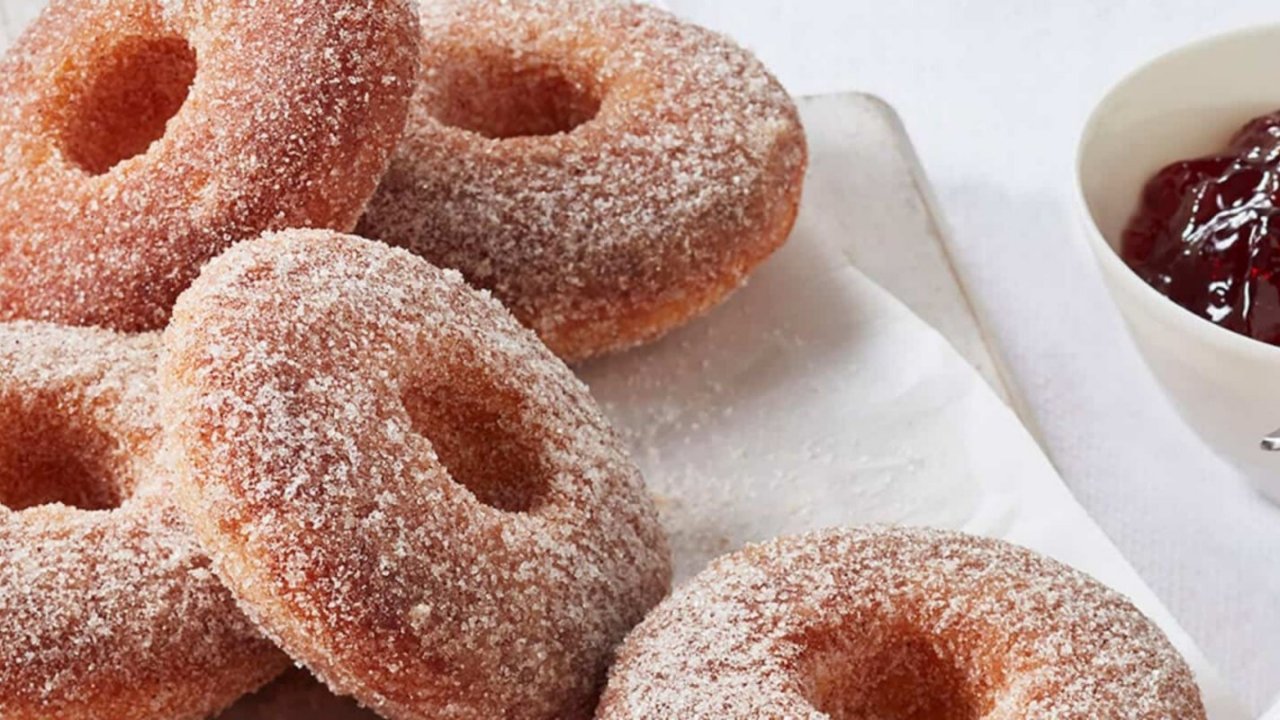 These scrummy Baked Doughnuts are made easy with White Wings Baked Doughnut Bites cake mix! 
Serve with your favourite chocolate spread or jam.
Ingredients
Doughnut Bites:
1 pack of White Wings Baked Doughnuts
40mL (2 tbsp.) vegetable oil
1 egg (59g)
60mL (¼ cup) milk
Cinnamon sugar coating:
40g (2 tbsp.) margarine spread or soft butter
Method
Prepare doughnut mix as per instructions. 
Lightly grease a 6-hole doughnut pan 20.5 cm x 29.8 cm x 2.8 cm.
Place batter into each doughnut hole until mid way. 
Bake for 14-15 minutes or until a skewer inserted into the centre comes out clean.
Coat with cinnamon sugar as per instructions on pack.