Bunny Pancakes
Prep: 5 mins
Cook: 10 mins
Servings: 4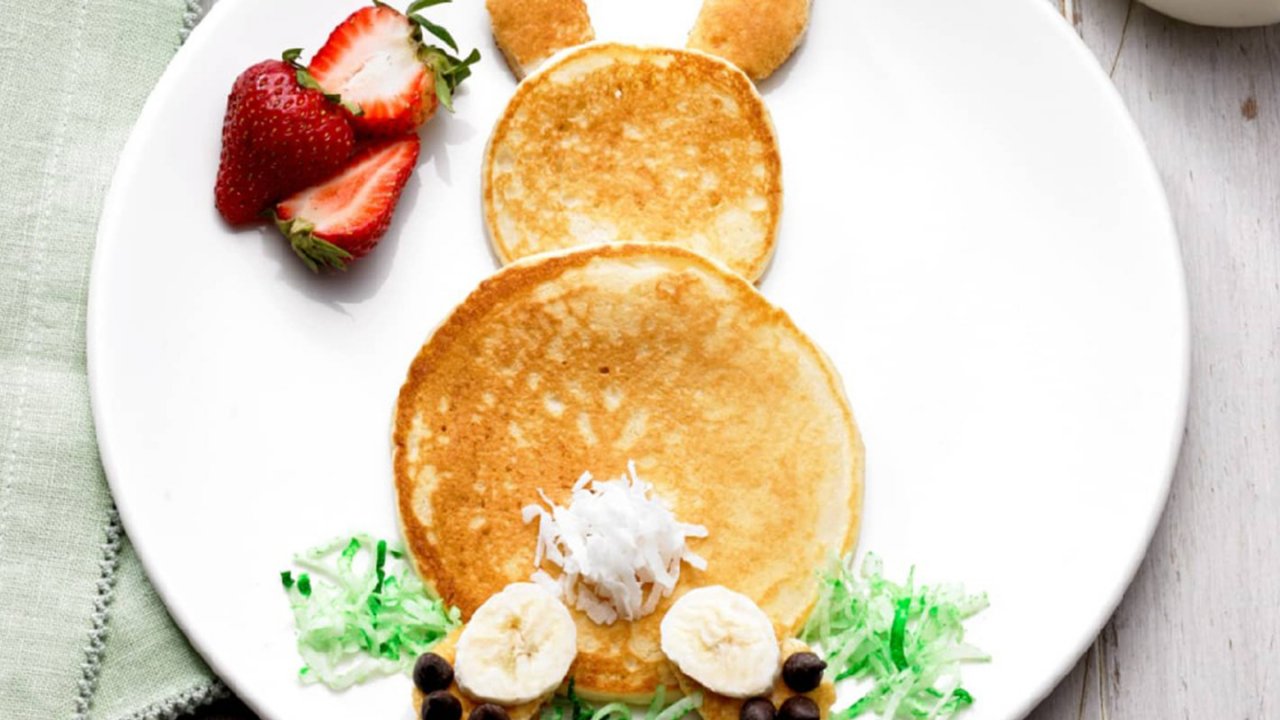 Whether it's breakfast at Easter or all year round, get creative with your pancakes and try turning them into cute little bunnies!
Ingredients
1 pack White Wings Pancake Shaker mix
410ml water
3 strawberries
1 banana
1 handful chocolate drops
1 pinch shredded coconut
Method
Fill Shaker Pancake mixture up to the water line (410ml). Shake vigorously for 1-2 minutes.
Heat pan, and pour pancake mixture into pan, making one large round pancake and two smaller pancakes. Depending on the size of your pan, take your time and make the two smaller pancakes once the large pancake is cooked.
Remove the three pancakes. Place the small pancake on the plate (this will be the bunny's head), overlap the larger pancake slightly on the smaller pancake.
With the second smaller pancake, cut out two bunny ears and two oval feet.
Place your bunny ears under the smaller pancake, and place the two feet at the bottom of the large pancake, on a slight angle.
Cut your banana into a desired thickness, and place a piece on each of the bunny's feet. Decorate with three chocolate drops as the toes.
Add a pinch of shredded coconut on the large pancake, to appear like the bunny tail.
Place a pinch of shredded coconut and add a drop of green food colouring. Combine. Spread your green coconut around the bunny's feet to act as grass. Garnish with strawberries.