Butterfly Cupcakes
Prep: 30 mins
Cook: 20 mins
Servings: 12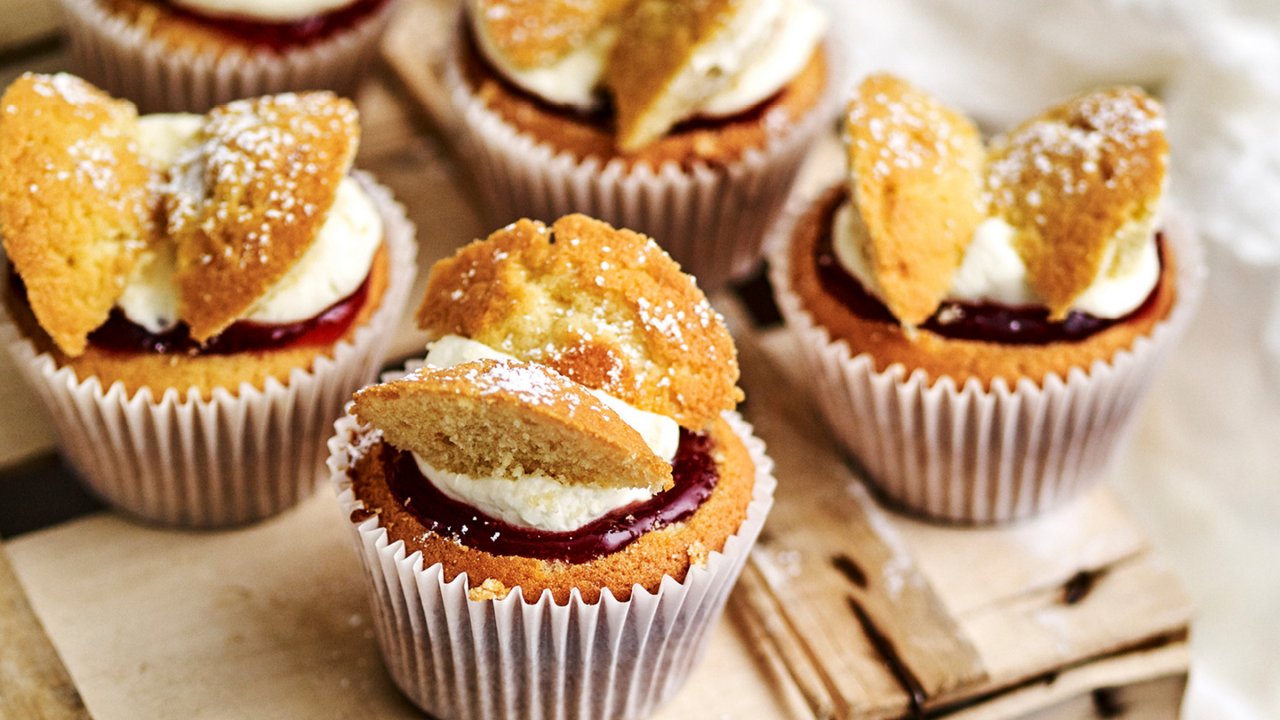 The kids will love making these cute butterfly cupcakes! Filled with jam, every bite releases delicious raspberry flavours.
Ingredients
125g (4oz) butter, softened
1 tsp vanilla extract 
​⅔ cup (150g) CSR Caster Sugar (superfine)
3 eggs 
1½ cups (225g) White Wings Self Raising Flour 
¼ cup (60ml) milk 
1 cup (250ml) thickened (heavy) cream 
½ cup (160g) raspberry jam 
2 tsp CSR Icing Sugar
Method
Preheat oven to 180°C/350°F. Line a 12-hole (1/3-cup/80ml) muffin pan with paper cases. 
Beat butter, vanilla, caster sugar, eggs, sifted flour and milk in a small bowl with an electric mixer on low speed until ingredients are just combined. Increase speed to medium; beat for 3 minutes or until mixture is smooth and pale in colour. Spoon level ¼-cup of mixture into paper cases. 
Bake cakes for 20 minutes or until a skewer inserted into the centre comes out clean. Leave cakes in pan for 5 minutes before transferring to wire racks to cool. 
Beat cream in a small bowl with electric mixer until soft peaks form.
Using a small sharp knife, cut a circle from the top of each cake; cut circle in half to make two "wings". Fill cavities with jam and cream. Place wings in position on top of cakes. Just before serving, dust with sifted icing sugar.
Tip: 
Store unfilled cakes in an airtight container for up to 2 days. Fill cakes just before serving. Use your favourite jam or lemon curd instead of the raspberry jam, if you like.