Cheats Portuguese Tarts
Prep: 30 mins
Cook: 20 mins
Servings: 24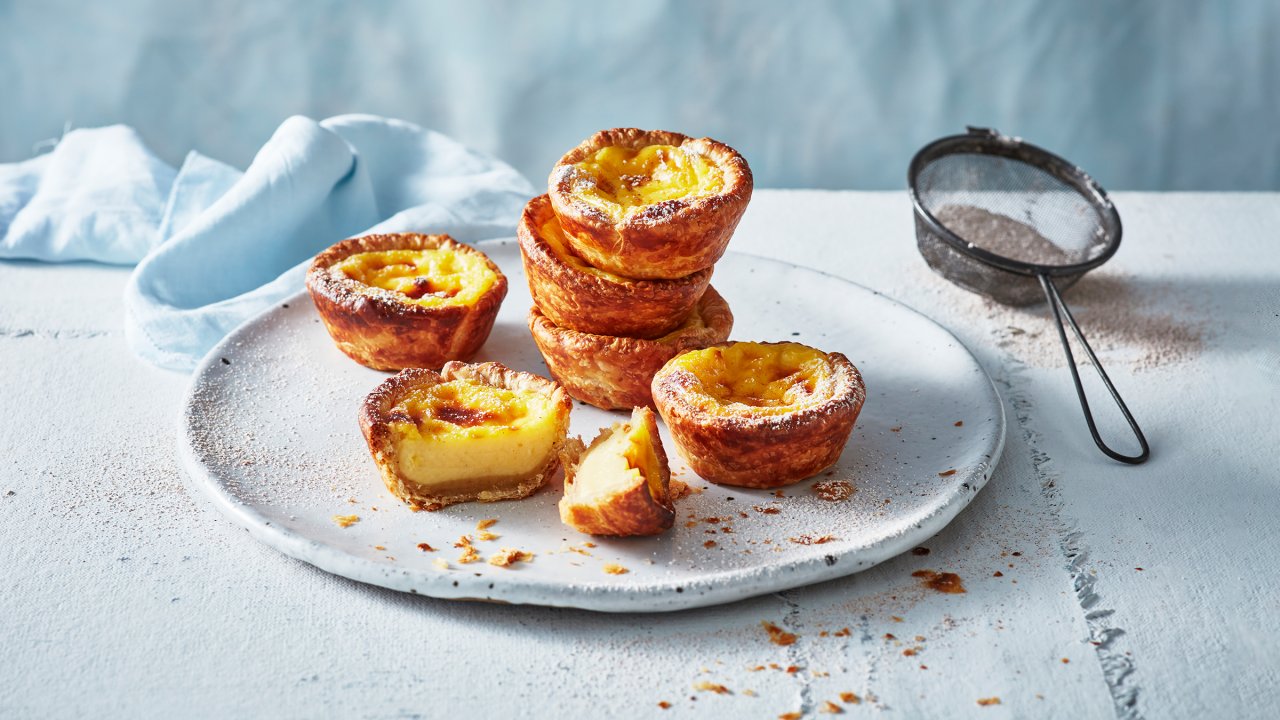 Cheats Portuguese Custard Tarts. These are definitely the cheats custard tarts but they are all the same straight out of the oven. A great one for a quick morning tea or if you need to take a sweet treat with you that you know people will like.
Method
Combine caster sugar and cinnamon in a small bowl. Lay four sheets of pastry out on a lightly floured work bench. Scatter each sheet with one quarter of cinnamon sugar mix. Tightly roll up the sheets of pastry to form four rolls of pastry, trimming ends to neaten. Wrap each in plastic wrap and place in the fridge to chill for 30 minutes. 
Preheat oven to 260°C conventional or 240°C fan-forced. Grease two 12-hole, ½ cup (125ml) capacity muffin pans with spray oil. Remove pastry from the fridge and cut each into six equal sized pieces. Using the palm of your hand, flatten each piece of pastry to form a disc (approx. 2mm thick) and press into prepared muffin pans. 
Spoon vanilla custard evenly between pastry shells. Bake for 15-17 minutes until pastry is crisp and custard is browned and just set. Transfer to wire racks for 30 minutes to cool. 
For cinnamon sugar, sift icing sugar and cinnamon into a small bowl and stir to combine. 
Serve Portuguese tarts with a sprinkle of cinnamon dusting sugar.