Cheesy Lunchbox Muffins
Prep: 15 mins
Cook: 30 mins
Servings: 12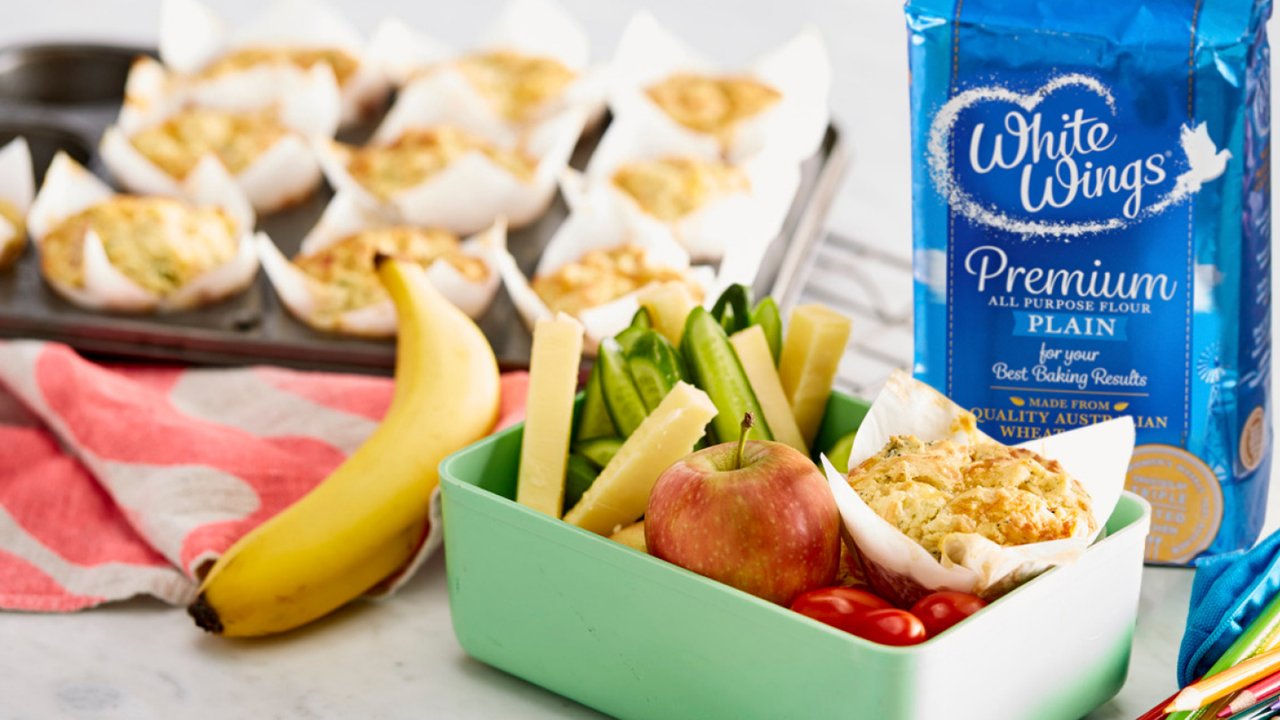 These cheesy muffins combine ham, cauliflower and broccoli to create the ideal lunchbox snack.
Ingredients
1 ¼ cups White Wings Plain Flour
2 tsp baking powder
1 tsp salt
¾ cup finely chopped cauliflower florets
¾ cup finely chopped broccoli florets
1 ½ cups grated pizza cheese
⅓ cup chopped ham
125g butter, melted, cooled
¾ cup milk
2 eggs
Method
Preheat oven to 180°C/160°C fan-forced. Line a 12-hole, ⅓ cup capacity muffin pan with paper cases.
Sift flour, baking powder and salt into a large bowl. Return husks to bowl. Add cauliflower, broccoli, cheese and ham. Stir to combine.
In a separate bowl mix together butter, milk and eggs. Once combined, pour into mixing bowl with the dry ingredients and stir until just combined. Divide between prepared muffin holes. Bake for 30 minutes, or until a skewer inserted comes out clean.