Choc Chip Cookies
Prep: 20 mins
Cook: 12 mins
Servings: 44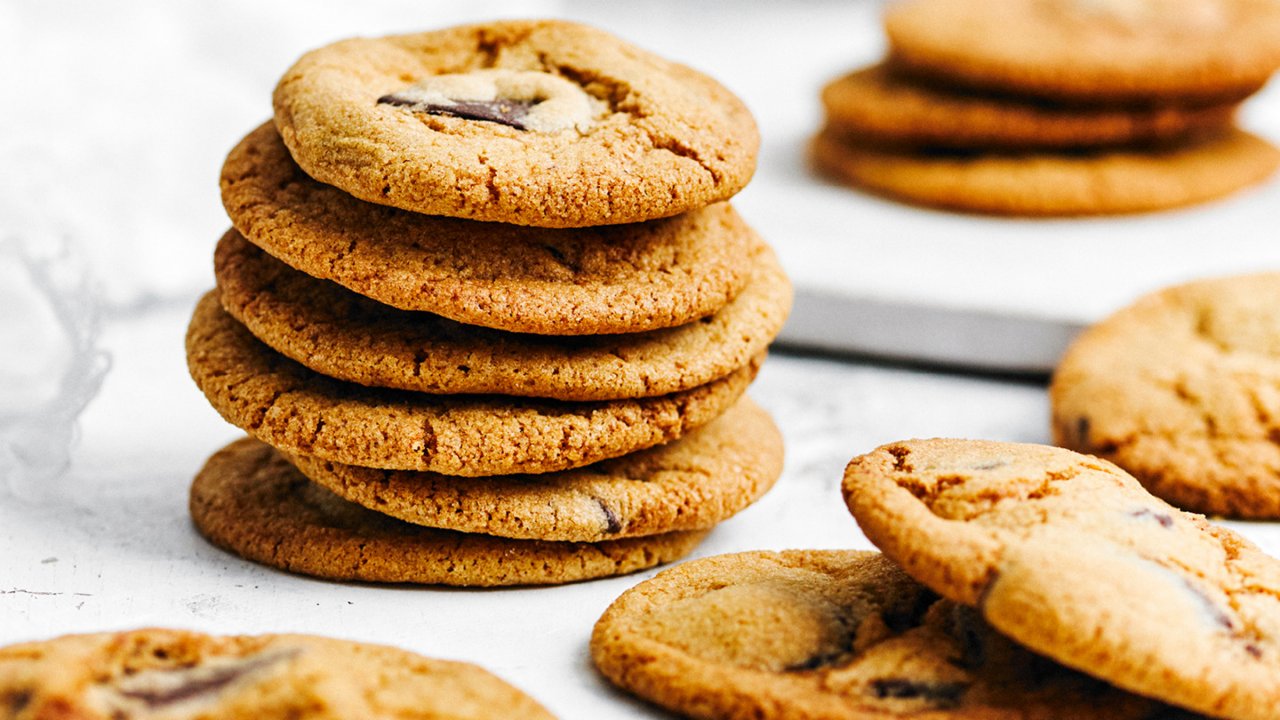 An absolute classic, the choc chip cookie is adored by all and makes the perfect lunchbox snack. Bake a batch for the week ahead!
Ingredients
250g (8oz) butter, softened 
1 tsp vanilla extract 
¾ cup (165g) CSR Caster Sugar (superfine)
¾ cup (165g) firmly packed CSR Brown Sugar 
1 egg 
2¼ cups (335g) White Wings Plain All-Purpose Flour 
1 tsp bicarbonate of soda (baking soda) 
375g (12oz) dark chocolate melts, chopped coarsely 
Method
Preheat oven to 180°C/350°F. Grease three oven trays; line with baking paper. 
Beat butter, vanilla, sugars and egg in a small bowl with an electric mixer until lighter and fluffy. Transfer mixture to a large bowl; stir in sifted flour and soda, in two batches. Stir in chocolate. 
Roll tablespoons of mixture into balls; place on trays about 5cm (2in) apart.
Bake cookies for 12 minutes for a chewier cookie or 14 minutes or until golden and crisp. Cool on trays.
Tip: Chocolate chip cookies will keep in an airtight container for up to 1 week.