Chocolate Self Saucing Pudding
Prep: 15 mins
Cook: 40 mins
Servings: 6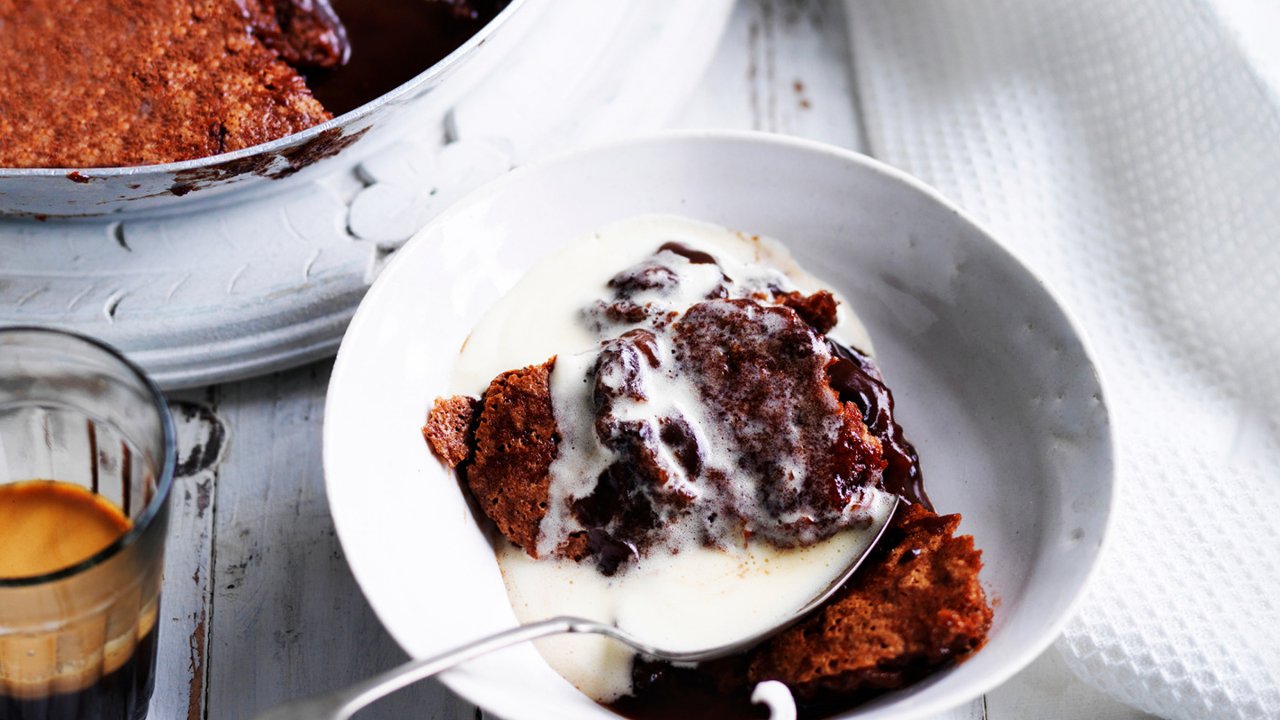 Everyone loves a gooey warm Chocolate Self Saucing Pudding when the days are cooler! So dig in and enjoy!
Ingredients
60g (2 ounces) butter 
½ cup (125ml) milk 
½ teaspoon vanilla extract 
¾ cup (165g) CSR Caster Sugar (superfine sugar)  
1 cup (150g) White Wings Self Raising Flour 
1 tablespoon cocoa powder 
¾ cup (165g) firmly packed CSR Brown Sugar 
1 tablespoon cocoa powder, extra 
2 cups (500ml) boiling water
Method
Preheat oven to 180°C/350°F. Grease a 1.5-litre (6-cup) ovenproof dish well. 
Melt butter with milk in a medium saucepan. Remove from heat; stir in extract and caster sugar then sifted flour and cocoa. Spread mixture into dish. 
Sift brown sugar and extra cocoa over mixture; gently pour boiling water over mixture. 
Bake pudding for 40 minutes or until the centre is firm. Stand for 5 minutes before serving; dust with extra sifted cocoa, if you like.
Tip:
When pouring the boiling water over the pudding, run the water over the back of a large spoon to distribute the water evenly and to stop large holes forming in the pudding. serving suggestion cream or ice-cream.