Christmas Tree Scroll
Prep: 35 mins
Cook: 20 mins
Servings: 11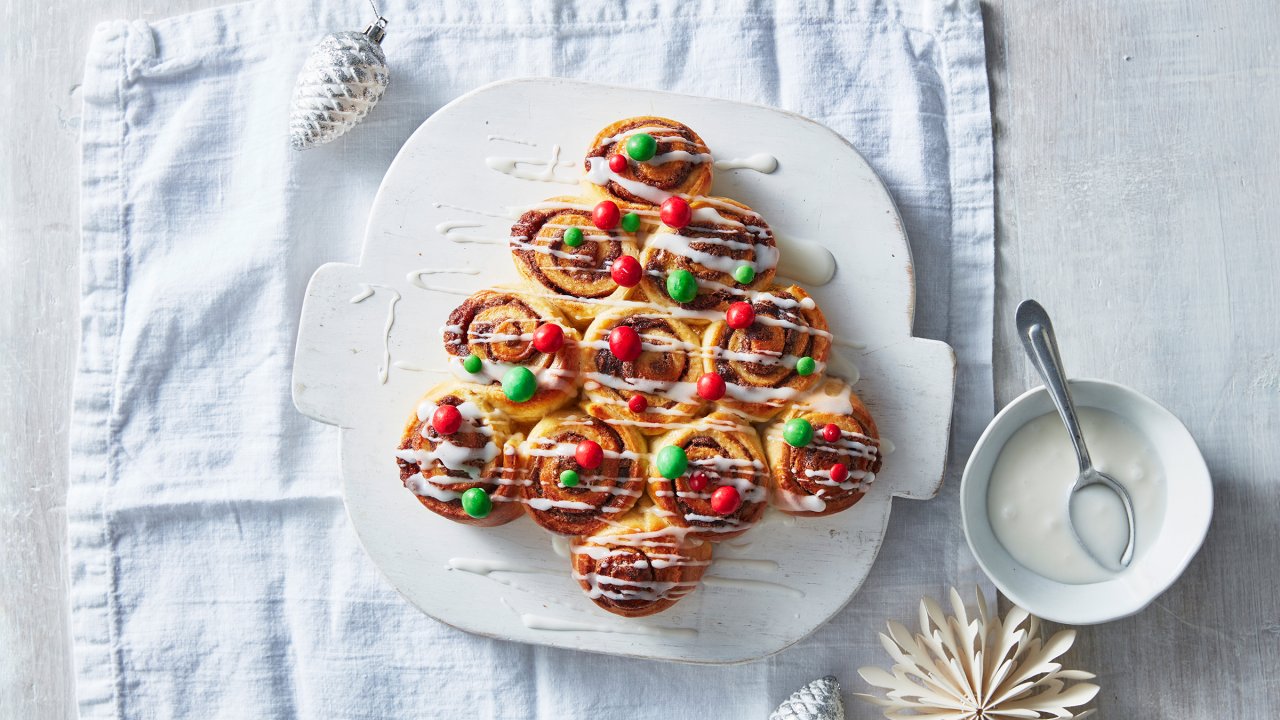 White Wings Crafted Cinnamon Scrolls with Glaze makes artisan baking simple! Who knew dough could be so fun (and easy) to work with! 
Decorate with red and green M & M's and prepare in the shape of a tree to give your creation that Christmas joy.
Ingredients
1 packet White Wings Cinnamon Scroll Mix 
1 egg 
120g unsalted butter, melted 
100ml lukewarm milk 
20ml cold milk 
Egg wash: 2 eggs yolks mixed 1 tbs milk, to brush 
Green and red M&Ms, to decorate   
Method
Prepare and prove dough as directed. Make cinnamon butter as directed. 
Roll the dough out between two sheets baking paper to make a 35xm x 25cm rectangle. Spread with cinnamon butter. leaving a 1cm border. Brush border with egg wash. 
Starting with the longest side, roll tightly to enclose the filling. Trim ends to form a 33cm long log. Using a serrated knife, cut into 11 even pieces, about 3cm each. 
Brush the sides of the scrolls with egg wash, then using the image as a guide, arrange the scrolls in the shape of a Christmas tree. Reserve egg wash. 
Cover with a damp tea towel/ cling loosely and set aside in a warm place for 45 minutes until doubled in size. 
Preheat oven to 200°C Convention / 180°C, fan-forced. Brush scrolls all over with remaining egg wash. Bake for 15-20 minutes or until golden. 
Prepare glaze as directed. Drizzle over scrolls and scatter with M&Ms. Serve warm.