Cinnamon Scrolls with Glaze
Prep: 30 mins
Cook: 15-20 mins
Servings: 9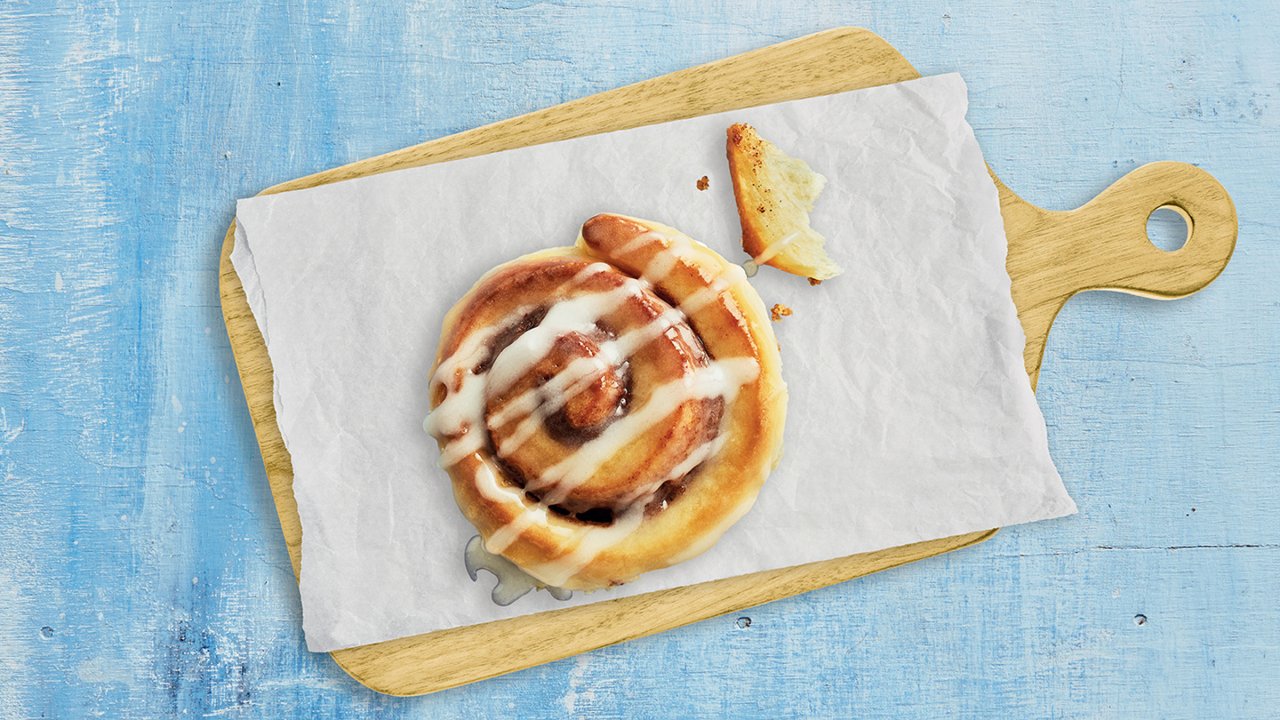 Fill the house with the smell of warm fluffy cinnamon scrolls!
Ingredients
1 packet White Wings Cinnamon Scroll Mix
Scrolls:
1 egg (58g) 
80g (4 tbsp) unsalted butter, melted 
100ml (5 tbsp) lukewarm milk
Cinnamon Sugar:
40g softened unsalted butter
Glaze:
Method
Mix: 
Line a 20cm square cake tin or a cookie pan and lightly grease a medium bowl. 
Place the 100ml warm milk and yeast in a small bowl, stir slightly to combine. Let sit for 5-10 minutes. 
In a medium bowl, combine melted butter, egg and yeast mixture. 
Add in scroll mix into the liquid mixture, mix until combined. Knead for 8 minutes or until dough is no longer sticky, glossy and elastic. If dough feels a little dry (very tight to knead), wet hands in between the kneading process. 
Place dough in a lightly greased bowl, cover with a damp tea towel/cling wrap loosely and set aside in a warm place for 1 hour until doubled in size or refrigerate overnight if making a day ahead. 
To make the cinnamon butter, place the softened butter and cinnamon sugar mix in a small bowl and mix to combine. Set aside.
To Assemble:
Roll the proofed dough out between 2 sheets of non-stick baking paper to make a 40cm x 25cm rectangle. 
Spread with the cinnamon butter, leaving a 1cm border. 
Starting with the longest side, roll tightly to enclose the filling. Cut into 9 even pieces and place the pieces, side-by-side with scroll-side up and leaving room for spreading in a lined 20cm square tin or cookie pan. 
Cover with a damp tea towel/cling wrap loosely and set aside in a warm place for 45-60 minutes or until doubled in size. 
Bake: 
Preheat oven to 180°C fan forced or 200°C conventional. Bake for 15-20 minutes until golden. 
Glaze:
To prepare the glaze, mix glaze mix with cold milk. Brush on cinnamon scrolls while they are still warm. Drizzle remaining with a spoon. Serve warm.