Dark Choc, Cherry and Walnut Soda Bread
Prep: 30 mins
Cook: 45 mins
Servings: 1 loaf (serves 8)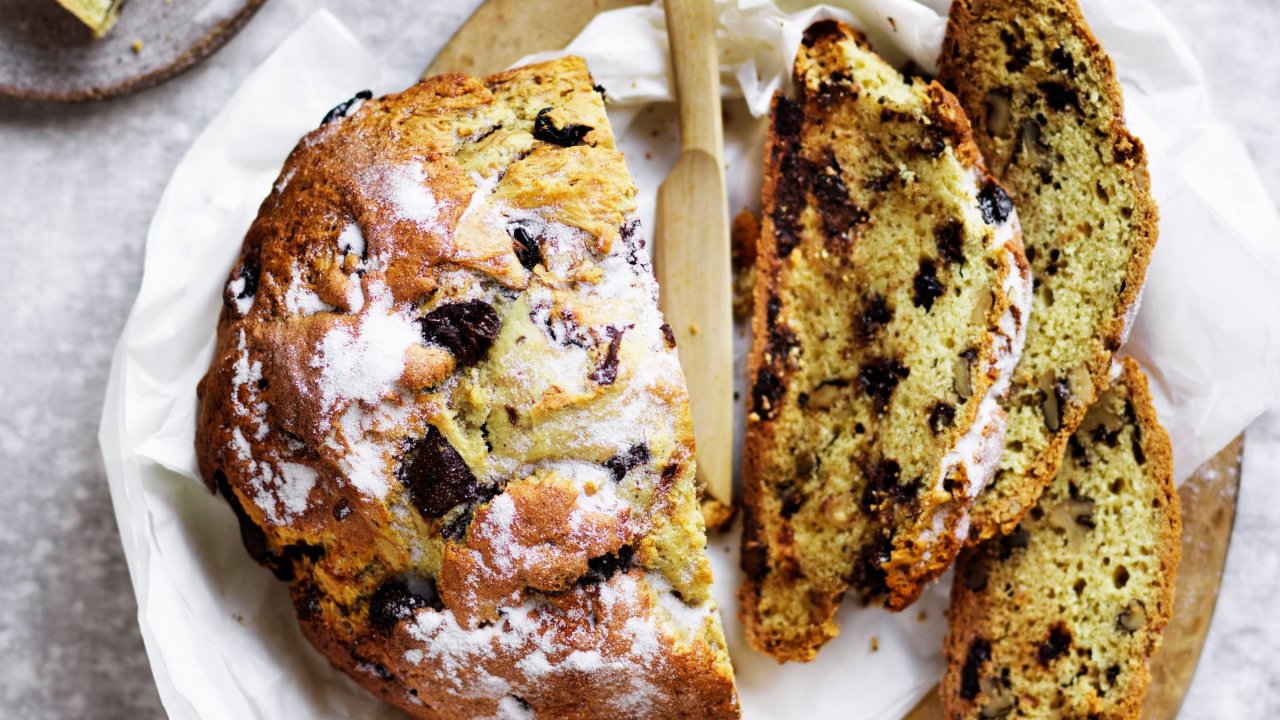 For the homemade bread makers, here's one to try! This Dark Choc, Cherry and Walnut Soda Bread is a delicious loaf to make at home. Try other dried fruit and nuts, such as sultanas and pecans and you might like to serve fresh or toasted with ricotta and honey. Recipe by The Australian Women's Weekly.
Ingredients
4 cups (600g) White Wings Plain Flour
¼ cup (55g) CSR Caster Sugar
2 tsp bicarbonate of (baking) soda
1 tsp sea salt
1½ tsp ground cardamom
100g (3oz) cold unsalted butter, chopped
1¾ cups (430ml) buttermilk
1 egg, beaten lightly
100g (3oz) dark (semi-sweet) chocolate, chopped coarsely
¾ cup (75g) roasted walnuts, chopped
¾ cup (115g) dried cherries
1 egg white
1 tbsp Caster Sugar, extra
Method
Preheat oven to 180°C/350°F. Line an oven tray with baking paper.
Sift flour, sugar, soda, salt and cardamom into a large bowl. Rub in butter with your fingertips until mixture resembles coarse crumbs. Make a well in the centre.
Whisk buttermilk and egg in a medium bowl; add egg mixture to well. Using a knife, cut liquid through mixture until it starts to clump. Add chocolate, walnuts and cherries. Turn dough onto a lightly floured surface; knead gently until dough just comes together. Shape into a 16cm (6½in) round. Place on tray with floured hands.
Lightly beat the egg white in a small bowl with a fork; place 1 tablespoon of egg white in another small bowl. Add extra sugar; whisk until combined. Brush mixture over the top of the loaf.
Bake loaf for 45 minutes or until golden and bread sounds hollow when tapped. Serve warm or at room temperature.