Easter Bunny Pinata Cupcakes
Prep: 10 mins
Cook: 20-25 mins
Servings: 12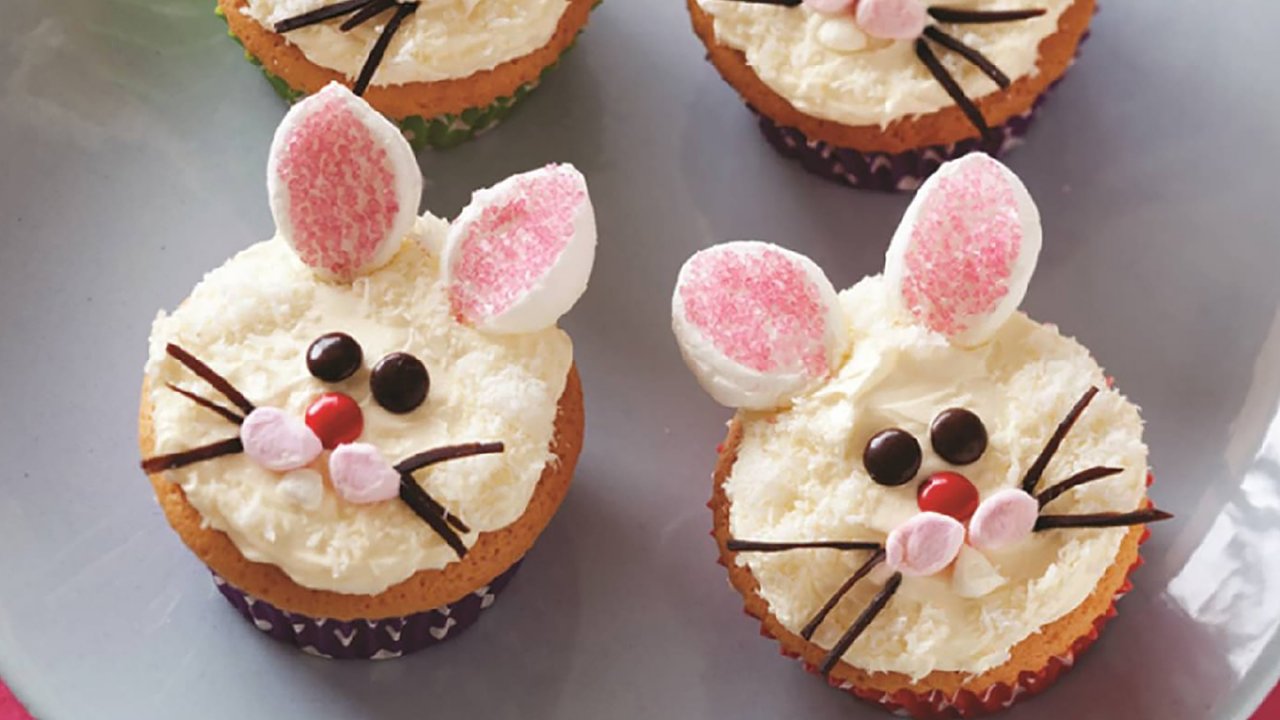 Bring the Easter Bunny to your home this Easter in the form of these delicious cupcakes!
Ingredients
1 pack White Wings Vanilla Cupcakes
1 tbsp pink sugar crystals
12 pink sugar beads
12 white marshmallows
18 mini marshmallows
¼ cup desiccated coconut
1 strip flat liquorice
1 cup lollies  
Method
Prepare White Wings Vanilla Cupcakes as per packet directions, bake and set aside to cool. Using an apple corer, core out the middle part of the cupcake to create a hole for the pinata.
Fill each hole of your cupcakes with lollies or your choice. Ice as per packet directions.
Sprinkle desiccated coconut on top of the cupcake (alternatively, use white sugar).
Cut 1 marshmallow on the diagonal in half to create 1 pair of bunny ears. Dip the sticky side of the marshmallow halves into the pink sugar crystals. Place two ears on each cupcake.
Place two brown M&M's eyes on each cupcake, otherwise use edible black running icing Place one pink sugar ball on each cupcake as the bunny nose.
Cut the flat liquorice strips in thin strips and place on size on each cupcake, as whiskers. Lastly, add two pink mini marshmallows as the lips and one white mini marshmallow as the tooth.