Gingerbread Cubby House
Prep: -
Cook: -
Servings: -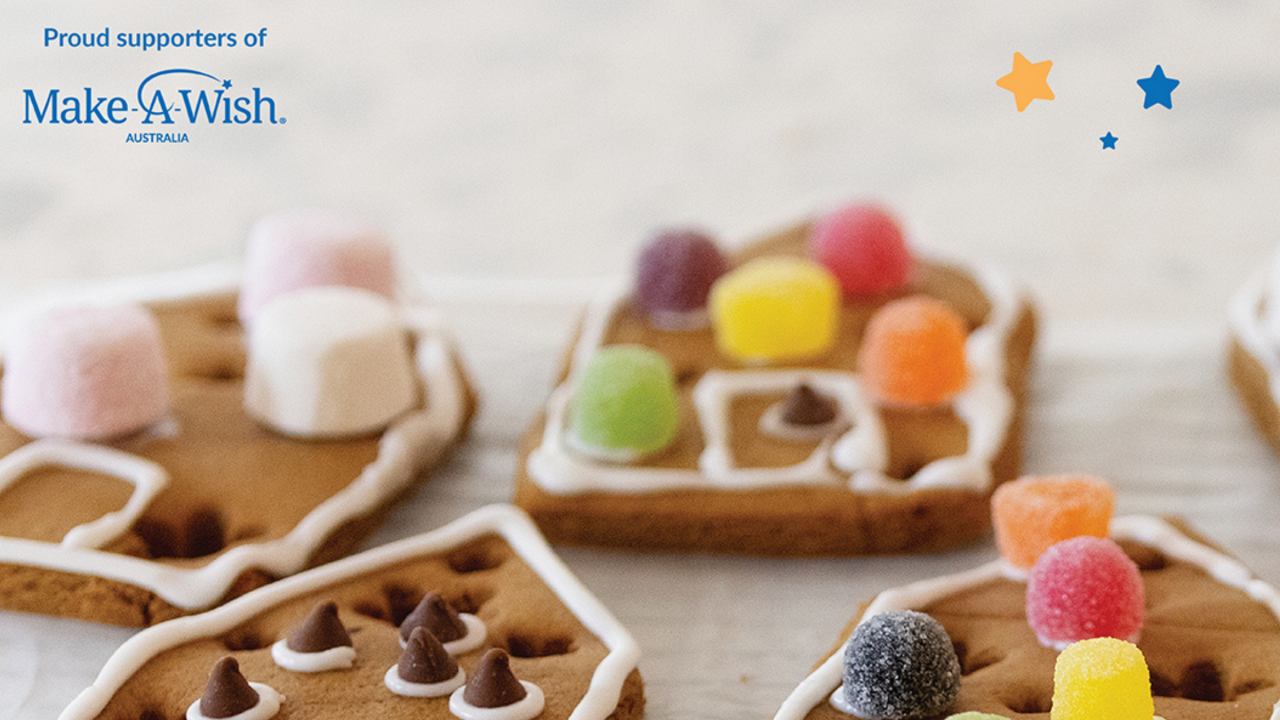 These fun Gingerbread Cubby Houses were inspired by a wish from Levi (6, mitochondrial disease). We're committed to support Make-A-Wish® Australia, and with more than 800 kids currently on a Wish Journey, every dollar raised helps create more wishes.
Ingredients
Gingerbread:
250g butter
200g CSR Brown Sugar
250ml CSR Treacle
2 egg yolks
750g White Wings Plain Flour
2 tbsp ground ginger
2 tsp mixed spice
2 tsp bicarbonate of soda
Icing:
2 egg whites
2 tsp lemon juice
400g CSR Pure Icing Sugar
Food Colouring
Decorations:
1 packet PASCALL Marshmallows
1 packet PASCALL Jubes
CADBURY Baking melts and chips
Method
Preheat oven to 180°C conventional (160°C fan forced). Line 4 oven trays with baking paper.
Use an electric beater to beat butter and sugar until pale and creamy. Add CSR treacle and egg yolks and beat until combined. Sift flour, ginger, mixed spice, and bicarbonate of soda and mix to a dough. Turn onto a lightly floured surface and knead until smooth.
Roll dough between two sheets of baking paper to 5mm thickness on oven trays. Refrigerate for 30 mins. Cut your desired cubby house shape out of the dough. Place on a baking tray.
Bake gingerbread for 10-15 mins or until lightly browned. Allow to cool.
Icing: Lightly beat egg whites. Add lemon juice, sifted sugar and beat until glossy and stiff. Keep covered with a damp cloth to prevent icing from hardening.
Decorate your cubby house using icing and stick lollies on top for extra fun.