Gluten Free Banana Bread
Prep: 15 mins
Cook: 50 mins
Servings: -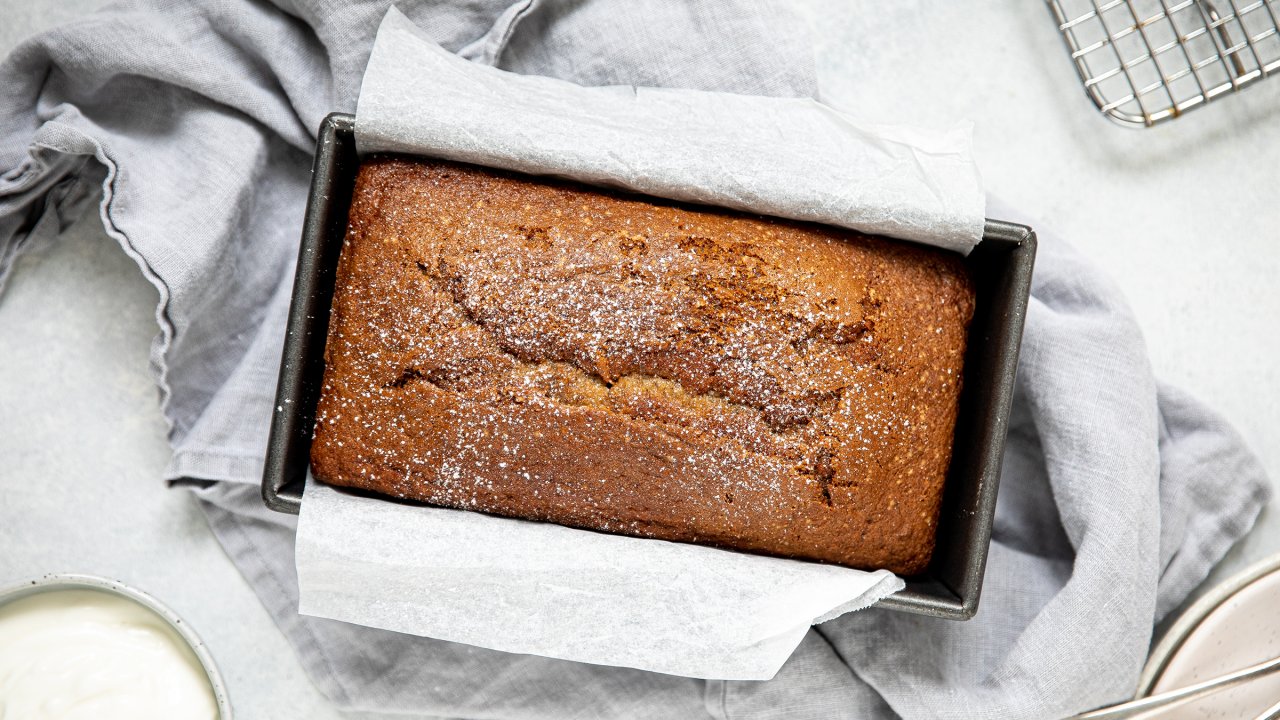 For gluten freedom, try this Gluten Free Banana Bread! A simple loaf to make and perfect for using up ripe bananas. Serve it for afternoon tea with a cuppa, enjoy a slice with yoghurt and honey, or pop a big dollop of ice-cream alongside if you fancy it for dessert.
Ingredients
200g White Wings Gluten Free Plain Flour 
1¼ tsp baking powder 
½ tsp baking soda 
1 pinch of salt 
75g unsalted butter, softened 
150g CSR White Sugar 
2 free-range eggs 
1 tsp vanilla paste or essence 
1 cup ripe mashed banana 
CSR Soft Icing Mixture for dusting
Method
Preheat your oven to 175°C bake. Grease a 22cm x 12cm non-stick loaf tin.
Sift the flour, baking powder, baking soda and salt into a bowl and whisk until fully combined.
Cream the butter and sugar in a large bowl with a handheld mixer until light and pale.
Add one egg at a time to the butter mixture, whisking after each one.
Add the vanilla and mix to combine.
Add half the flour mixture and mix well, then add half the mashed banana and mix again. Repeat with the remaining flour and mashed banana.
Pour the mixture into your greased loaf tin and bake for 50 minutes or until a skewer comes out clean.
Allow the loaf to cool in the tin for 30 minutes, then remove from the tin and place on a rack to cool completely.
Dust with icing sugar to serve.