Gluten Free Choc Chip Cookies
Prep: 20 mins
Cook: 12 mins
Servings: 15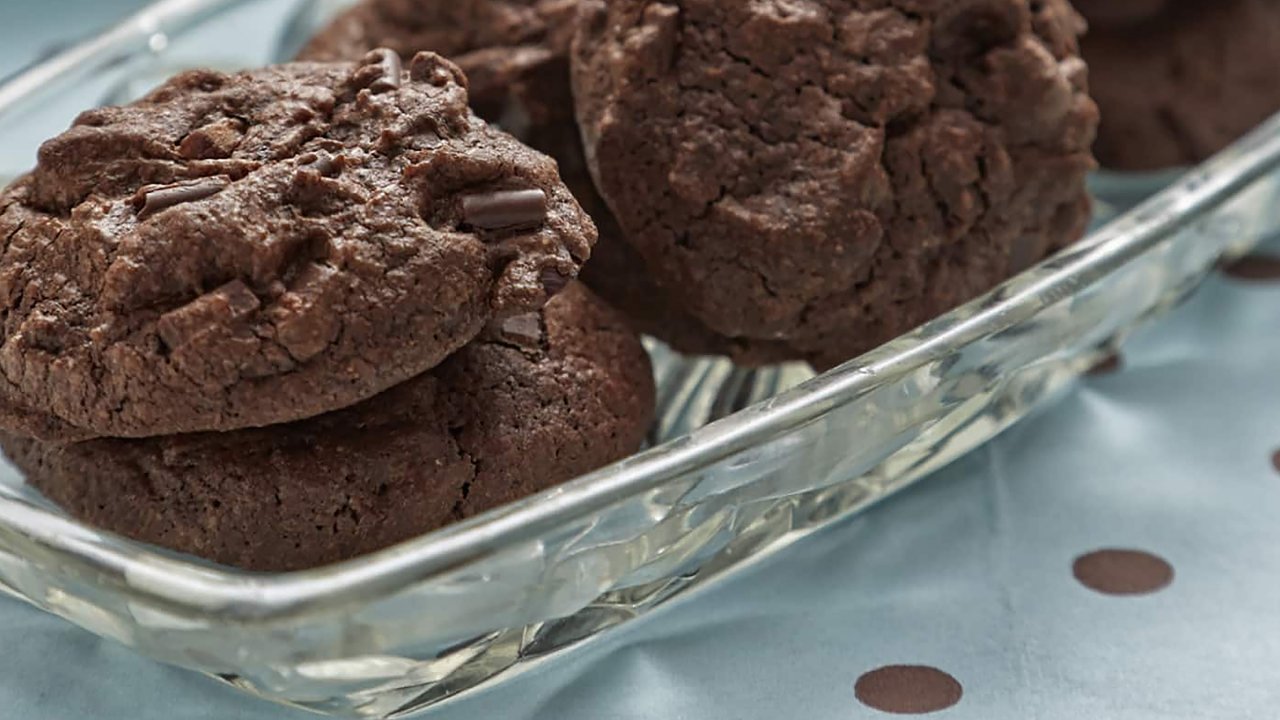 They taste just like choc chip cookies, only they're completely gluten free!
Ingredients
125g margarine spread or chopped butter
200g dark cooking chocolate, broken
3 (59g) eggs
1 cup CSR brown sugar, firmly packed
1¼ cups White Wings Gluten Free Plain Flour
½ cup cocoa
200g dark chocolate chips
½ cup roasted hazelnuts (optional)
Method
Preheat oven to 180ºC conventional or 160ºC fan-forced. Line 2 large oven trays with baking paper.
Put butter and chocolate in a small saucepan; stir over a low heat until butter melts and mixture is smooth. Pour into a large bowl and cool slightly.
Add eggs and brown sugar to chocolate mixture and stir well. Stir flour and cocoa together and add to mixture, then add chocolate chips and hazelnuts. Stir to combine.
For each cookie, drop a tablespoon of mixture onto prepared trays, allowing room for spreading. Bake for 10 minutes or until tops feel firm, swapping trays halfway through cooking time. Stand on trays for 10 minutes, then put cookies on a wire rack to cool completely. Repeat with remaining mixture.