Gluten-Free Chocolate Cake
Prep: 20 mins
Cook: 60 mins
Servings: 12-16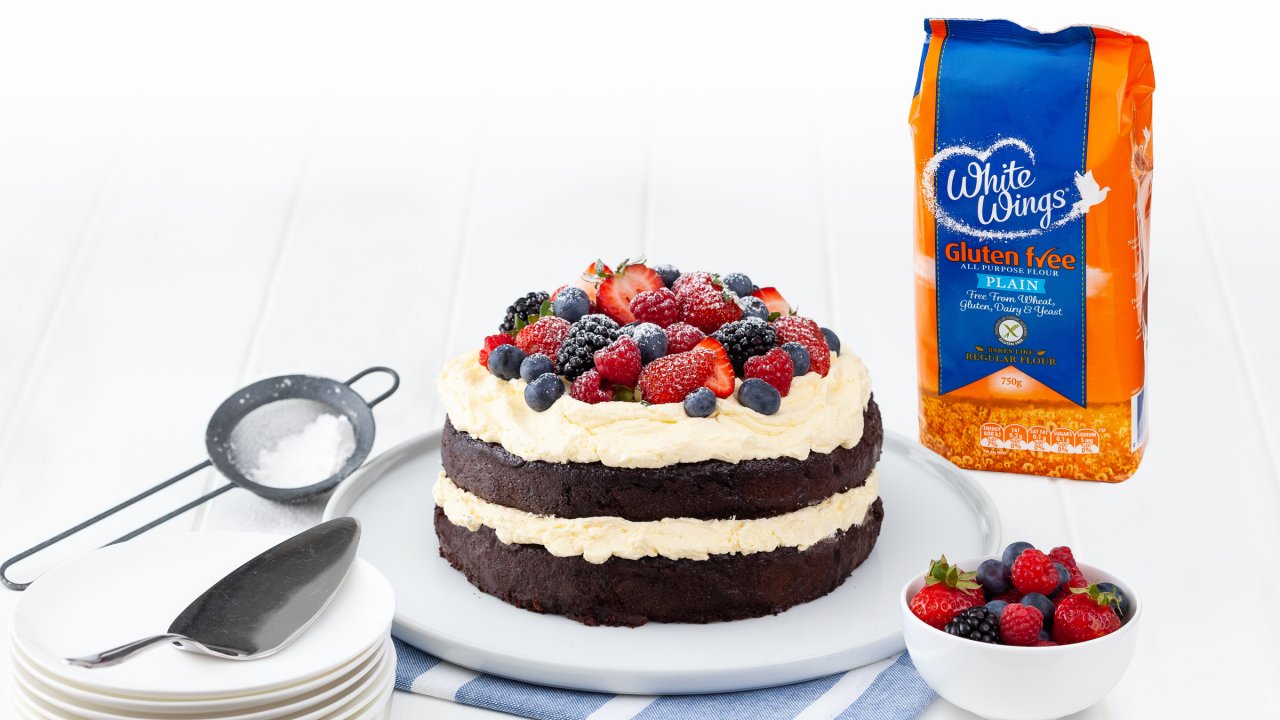 Dietary preferences shouldn't mean you have to miss out on flavoursome layered chocolate cakes. This gluten free cake is best topped with icing sugar and mixed berries raspberry sauce!
Ingredients
Chocolate Cake:
2 cups White Wings Gluten-free Plain Flour 
½ cup cocoa powder 
1½ tsp baking powder 
1½ tsp bicarbonate of soda 
1½ cups CSR Caster Sugar 
½ tsp salt 
2 eggs 
1 cup milk 
½ cup vegetable oil 
1 cup boiling water
Buttercream:
To Serve:
2 cups mixed berries raspberry sauce 
Icing sugar for dusting
Method
Pre heat oven to 180°C (160°C fan-forced) and grease and line two 20cm round springform cake tins with baking paper.  
Sift all the dry ingredients into a large mixing bowl, before adding the eggs, milk and vegetable oil. Whisk to a smooth batter before adding the boiling water. Pour batter into prepared cake tin and bake for 60 minutes or until a skewer inserted into the centre comes out clean. Remove from oven and leave in tin for 10 minutes before releasing and leaving to cool on a wire rack. Once cooled, cut off domed centre of cake and slice the cake in half  to give you 2 flat discs.
Prepare the Buttercream icing by beating softened butter on high speed until pale before gradually adding the remaining ingredients.  
Build the cake with layers of cake, icing, cake, icing, berries. Drizzle raspberry sauce over the top of the final layer of berries and dust with icing sugar.