Homemade Cheese Scones
Prep: 20 mins
Cook: 10 mins
Servings: 12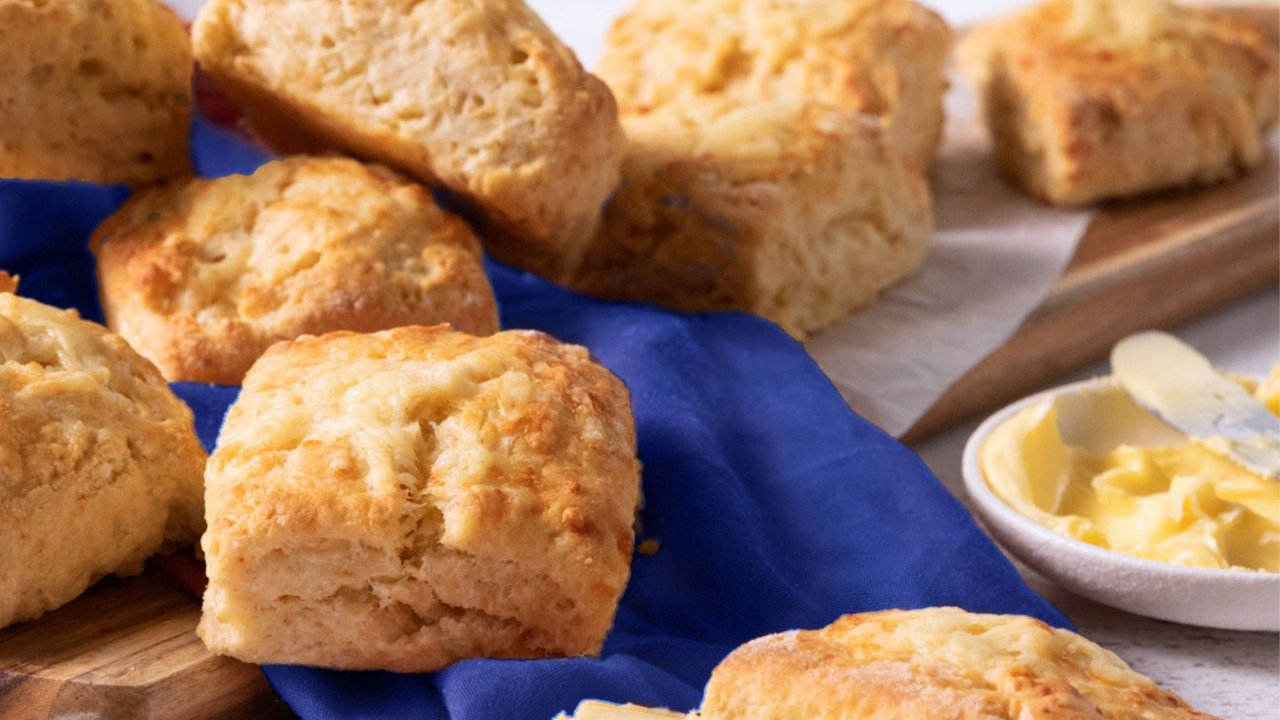 Homemade cheesy scones are great anytime of day! Pop them in the lunchbox or have them in the morning before you dash off to work and school.
Ingredients
3 cups White Wings Plain Flour
3 tsp baking powder
¾ cup grated cheese
¼ tsp cayenne pepper
¼ tsp mustard powder
¼ tsp salt
75g butter
1 ¼ cups milk
extra milk for glazing 
Method
Preheat the oven to 220°C. Grease or flour a baking tray.
Sift the flour, baking powder and salt into a bowl. Add cheese, cayenne pepper and mustard powder to the mixture. Rub in the butter with your fingertips until the mixture resembles fine breadcrumbs. 
Add the milk and quickly mix with a round-bladed table knife to a soft dough. For light and tender scones the mixture should be quite soft and a little sticky. Scrape the dough onto the floured baking tray and flour the top. 
Working quickly, pat the dough out to 2cm thickness. With a floured knife, cut it into 12 even-sized pieces, then separate the scones to allow 2cm space between them. Brush the tops with milk. 
Before baking, top each scone with a little more grated cheese. Bake for 10 minutes or until golden brown. Place on a wire rack to cool, wrapped in a clean tea towel to keep them soft.