Hot Cross Bun Cupcakes
Prep: 10 mins
Cook: 20-25 mins
Servings: 12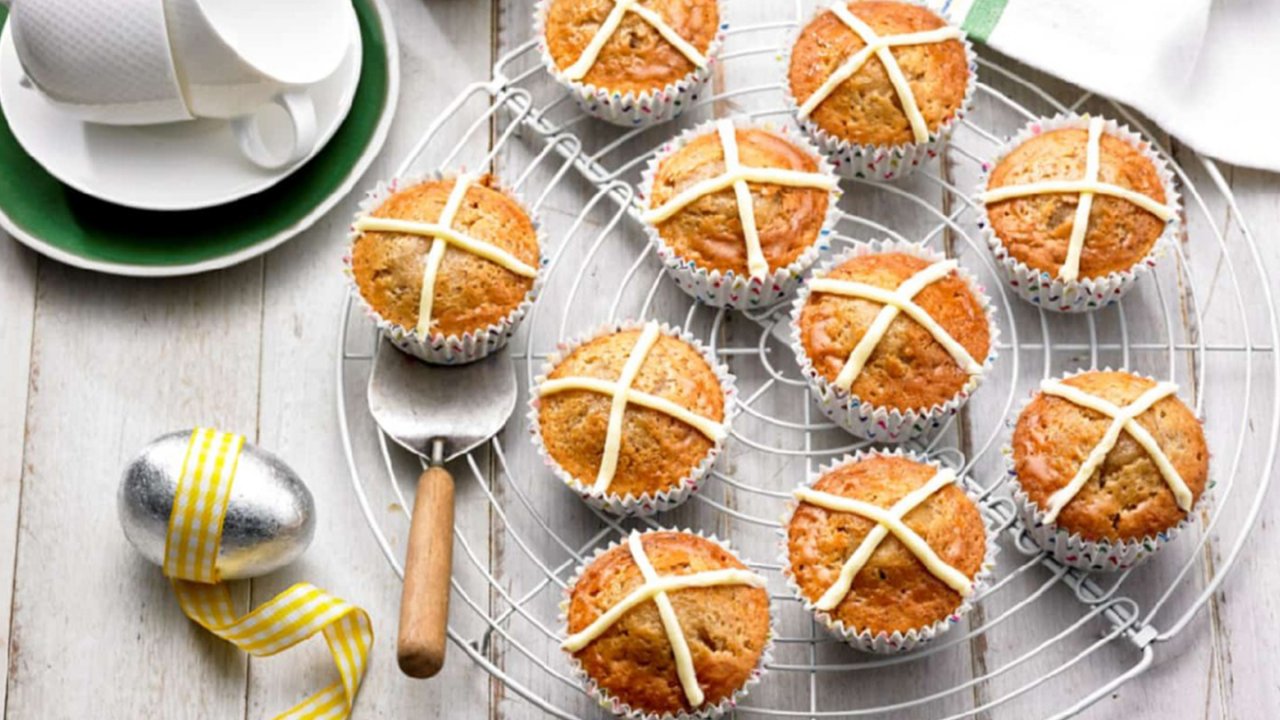 A tasty twist on traditional Easter goodies, these Hot Cross Bun Cupcakes will have the kids asking if they can have seconds!
Ingredients
1 pack White Wings Vanilla Cupcake Mix
60g (3 tbsp) Meadowlea margarine spread or soft butter
2 (59g each) eggs
125ml (½ cup) milk
½ tsp ground cinnamon
¼ tsp ground ginger
⅛ tsp ground clove
⅓ cup currants
Frosting:
100g cream cheese, softened
40g soft butter
1 satchet White Wings Vanilla Frosting Mix (in pack)
1 tsp honey, warmed
Method
Prepare cupcake mix as directed adding spices to the mixture before blending. Fold in currants and bake as directed. Let cool completely.
To make the frosting, beat softened cream cheese in a small bowl until smooth and creamy. Beat in soft butter until well combined. Beat in frosting mix until whipped and smooth, about 1 minute on high speed.
Warm honey in the microwave until very fluid. Brush over cooled cupcakes and let stand 10 minutes.
Fill a piping bag with frosting and pipe a cross over each cupcake. Dust with icing sugar and serve.