Hot Cross Scrolls
Prep: 35 mins
Cook: 20 mins
Servings: 9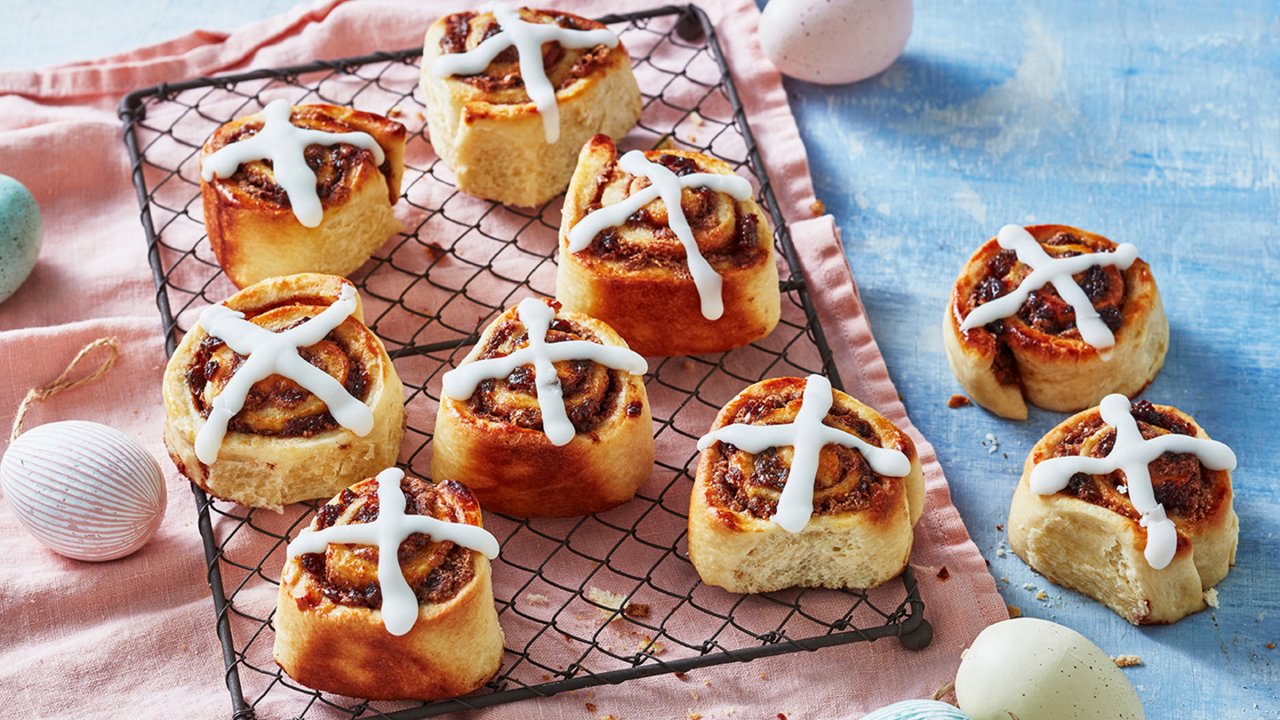 Hot cross buns meet cinnamon scrolls in this quick and easy Easter recipe. Two family favourites come together to create the ultimate snack or dessert to be baked at Easter.
Ingredients
1 packet White Wings Cinnamon Scroll Mix 
1 egg 
80g unsalted butter, melted 
100ml lukewarm milk 
40g butter 
20ml cold milk 
1 cup (180g) coarsely chopped Australian raisins 
Method
Prepare and prove scroll dough as directed. Grease and line a 22cm round cake pan or 20cm square cake pan. 
Prepare cinnamon butter as directed. Roll out scroll dough as directed. 
Spread butter over dough, leaving a 1cm border. Scatter over the raisins, then starting with the longest side, roll tightly to enclose the filling. Cut into 9 even pieces and place pieces, side by side with scroll-side up and leave room for spreading in the pan. 
Prove scrolls as directed.
Bake scrolls as directed 
To prepare the glaze, mix the glaze mix with 2 tsp cold milk. Place half the glaze in a disposable piping bag fitted with a 5mm piping nozzle. Add 1 tsp milk to the remaining glaze and brush over the warm scrolls. Pipe the thicker glaze over the tops of scrolls for form crosses. Set aside for 20 minutes to set. Serve at room temperature 
Cooks Tip:
If dough appears a little sticky, dust with some flour to ease rolling out. If you don't have piping bag, use a snap lock bag and trim off a bottom corner to about 5mm.