Lemon Slice
Prep: 20 mins
Cook: 35 mins
Servings: 16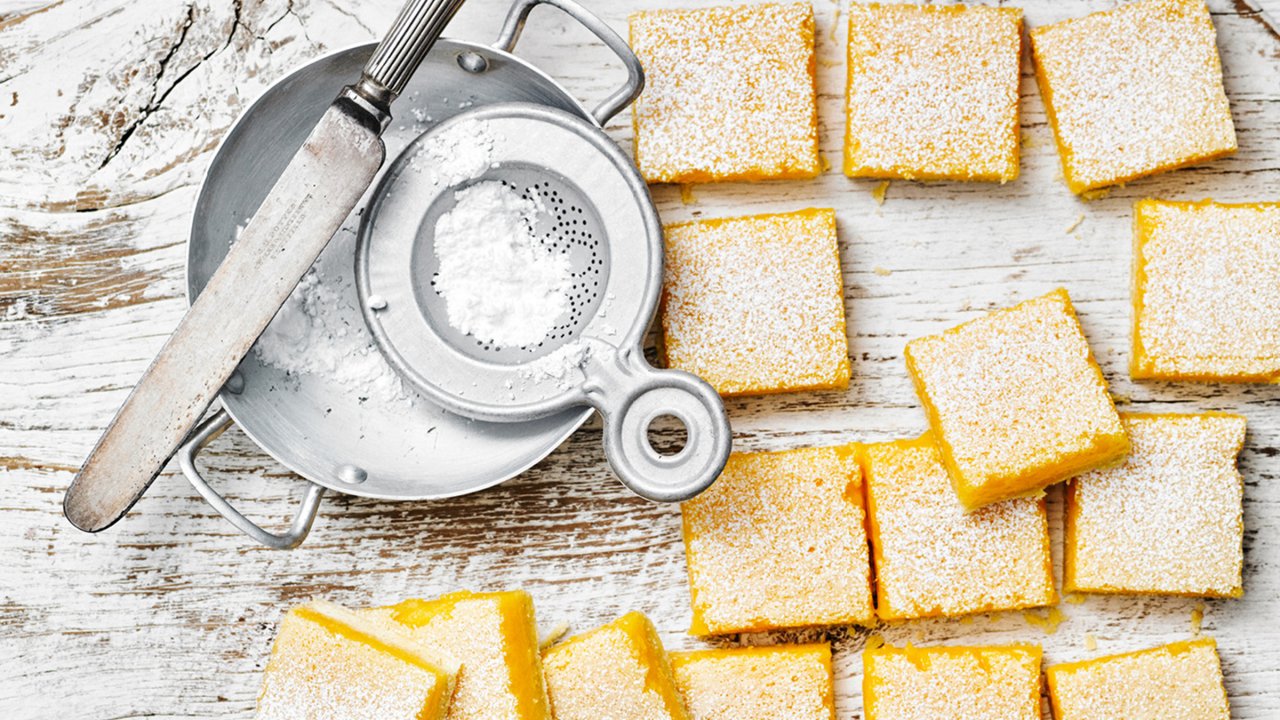 A sweet zesty teatime classic, this lemon slice is light, moist and easy to make. Perfect treat with a cuppa or in the the lunchbox.
Ingredients
125g (4oz) butter, chopped coarsely 
¼ cup (40g) CSR Icing Sugar 
1¼ cups (185g) White Wings Plain All-Purpose Flour 
3 eggs 
1 cup (220g) CSR Caster Sugar (superfine)
2 tsp finely grated lemon rind 
½ cup (125ml) lemon juice 
1 tbsp CSR Icing Sugar, extra
Method
Preheat oven to 180°C/350°F. Grease a shallow 23cm (9in) square cake pan; line base and sides with baking paper, extending the paper 2cm (¾in) above the edge. 
Beat butter and icing sugar in a small bowl with an electric mixer until smooth. Stir in 1 cup (150g) of the flour. Press mixture evenly over base of pan. 
Bake base for 15 minutes or until browned lightly. 
Meanwhile, place eggs, caster sugar, remaining flour, the rind and juice in a medium bowl; whisk until combined. Pour lemon filling over hot base. 
Bake for a further 20 minutes or until firm. Cool in pan on a wire rack before cutting into squares. Just before serving, dust with extra sifted icing sugar.
Tip: 
Slice will keep, stored in an airtight container in the fridge for up to 3 days.