Melting Moments
Prep: 25 mins (+ cooling)
Cook: 15 mins
Servings: 24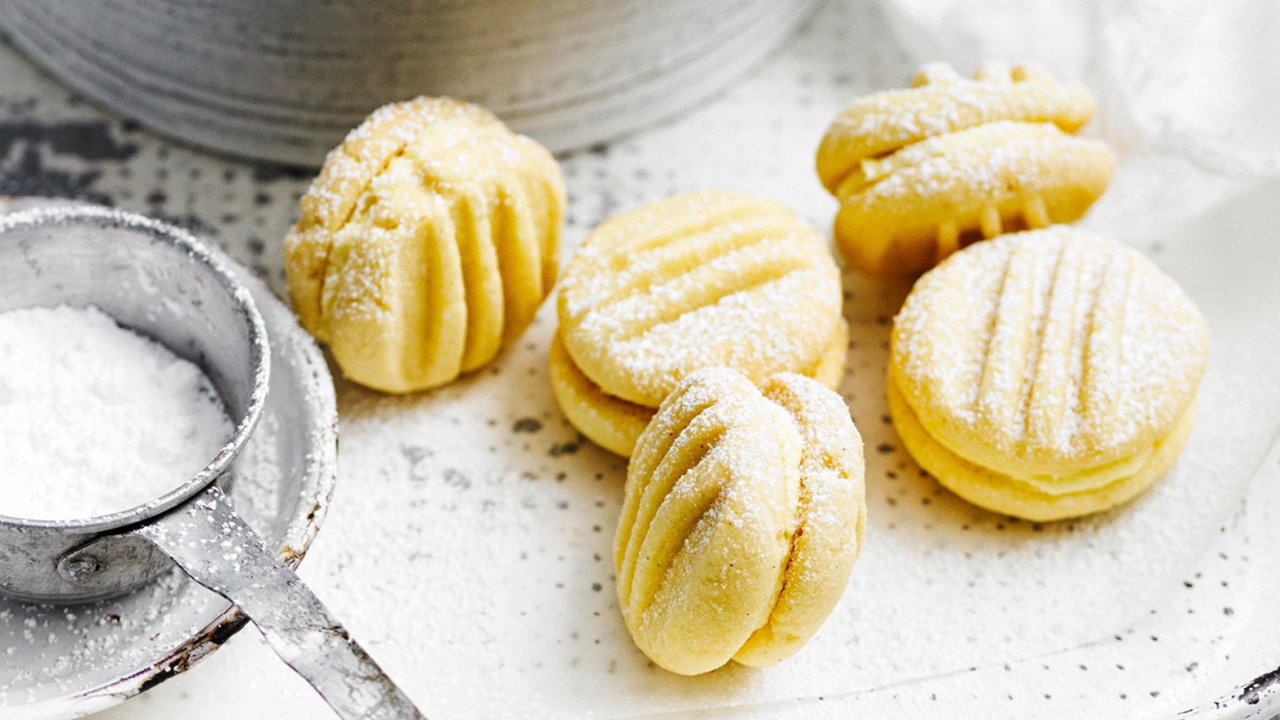 Melting Moments always bring back so many memories. Whether it was made by your mum, grandma or a friendly neighbour, Melting Moments have always been an Aussie favourite.
Ingredients
Biscuit:
250g (8oz) butter, softened 
1 tsp vanilla extract 
½ cup (80g) CSR Icing Sugar 
1½ cups (225g) White Wings Plain All-purpose Flour 
½ cup (75g) cornflour (cornstarch) 
2 tsp CSR Icing Sugar, extra 
Buttercream:
90g (3oz) butter, chopped 
¾ cup (120g) CSR Icing Sugar 
1 tsp finely grated lemon rind
1 tsp lemon juice
Method
Preheat oven to 160°C/325°F. Grease two oven trays; line with baking paper. 
Beat butter, vanilla and sifted icing sugar in a small bowl with an electric mixer until pale and fluffy. Transfer mixture to a large bowl; stir in sifted flour and cornflour, in two batches. 
With floured hands, roll rounded teaspoons of mixture into balls (you should have 40 balls); place 2.5cm (1in) apart on trays. Flatten each ball slightly with a floured fork into 4cm (1½ in) rounds. 
Bake biscuits for 15 minutes or until a biscuit can be pushed gently without breaking. Leave biscuits on trays for 5 minutes before transferring to wire racks to cool. 
Make buttercream: Beat butter, sifted icing sugar and rind in a small bowl with electric mixer until pale and fluffy. Beat in juice until combined. 
Sandwich biscuits with buttercream. Just before serving, dust with extra sifted icing sugar.
Tips: 
Consistency is the key with biscuits such as these. You need uniform sized biscuits with even markings on top, sandwiched together with equal amounts of buttercream filling.
Sandwiched biscuits will keep, refrigerated, in an airtight container for up to 3 days. Unfilled, the plain biscuits will keep in an airtight container at room temperature for up to 1 week.