Oat & Dark Choc Cookies
Prep: 10 mins
Cook: 15 mins
Servings: 24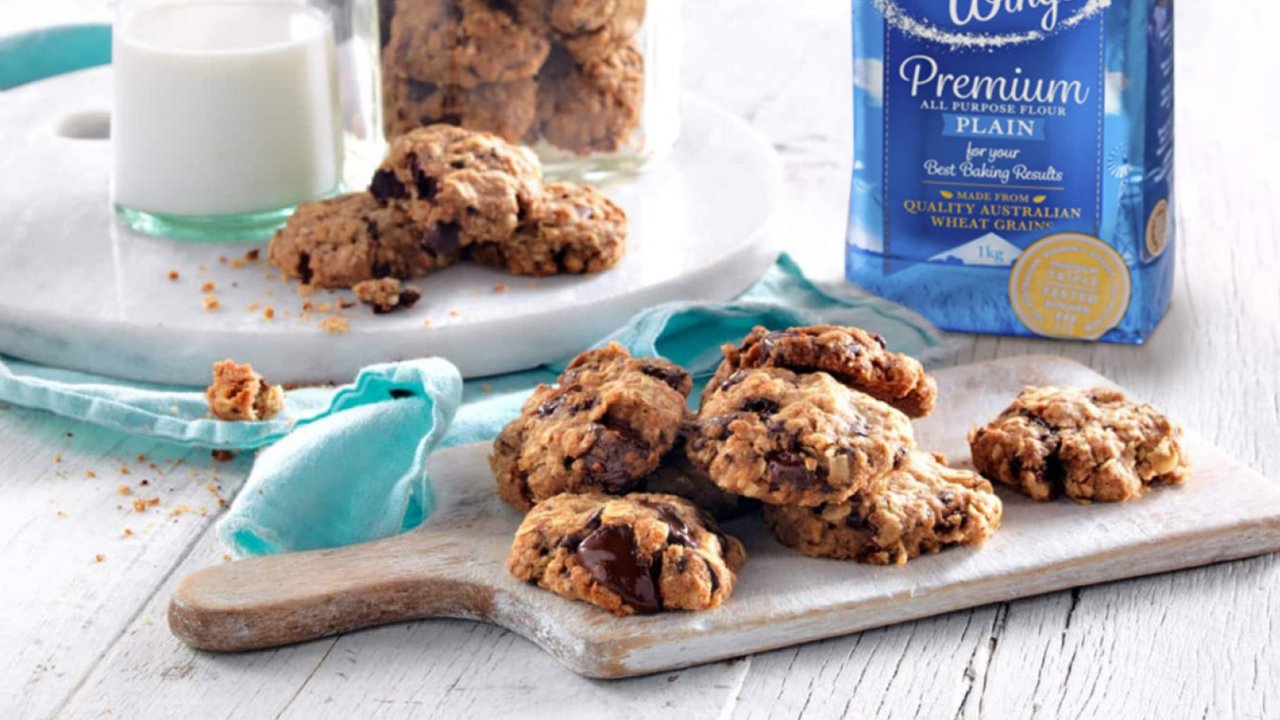 Oat and dark choc cookies are a quick and easy snack you can bake in under half an hour! Golden and crumbly with rich chocolate in the middle, they'll be gone in no time.
Ingredients
1½ cups rolled oats
¾ cup White Wings Plain Flour
¾ cup CSR Brown Sugar
100g dark chocolate, chopped
½ tsp ground cinnamon
½ cup light flavoured oil
1 extra large egg
Method
Pre-heat oven to 180°C (160°C fan-forced). Line oven trays with baking paper.
Combine oats, flour, sugar, chocolate and cinnamon in a large mixing bowl.
Whisk together the oil and egg. Add to dry ingredients and mix well.
Using your hands, form tablespoons of mixture into balls, squeezing firmly. Flatten slightly whilst placing onto oven tray. Bake for 15 minutes until just golden. Remove from oven and allow to cool slightly before transferring to a cooling rack to cool completely.
Tip: 
For a variation, substitute half the chocolate with some raisins, sultanas or chopped nuts.