Passionfruit Vanilla Slice by Morgan Hipworth
Prep: -
Cook: -
Servings: -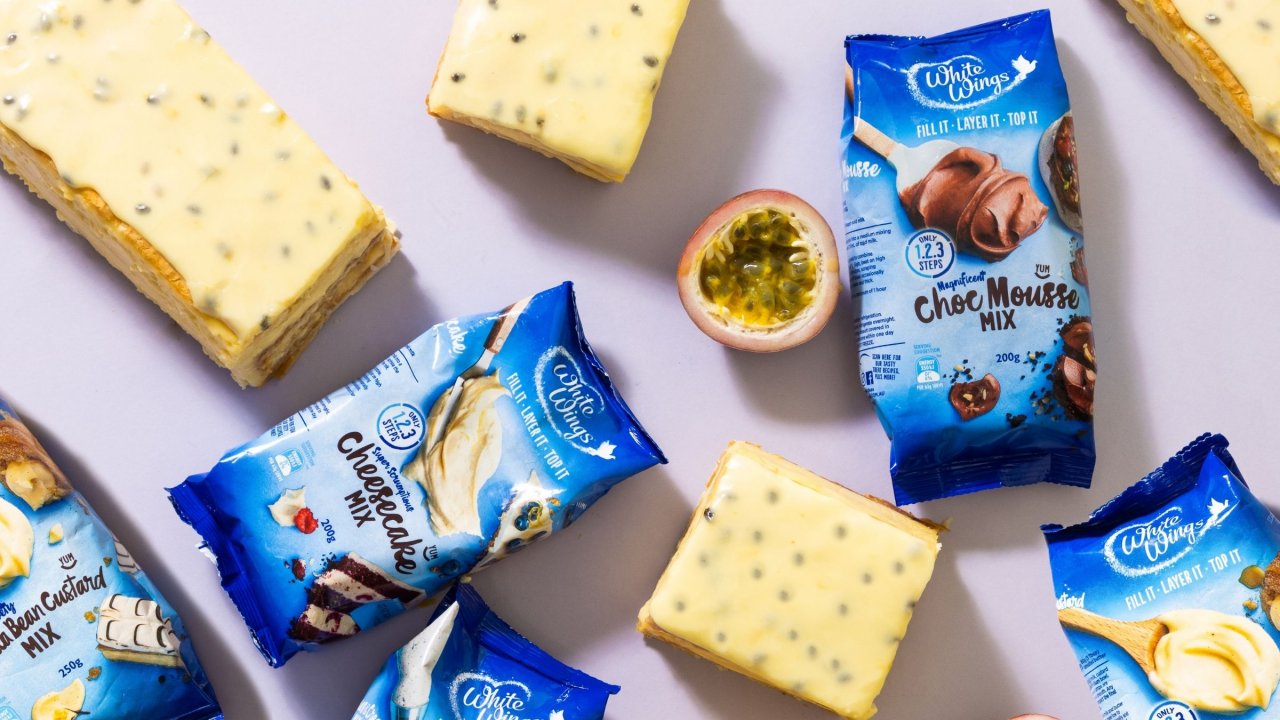 @morganhipworth has a classic covered with his easy recipe for Passionfruit Vanilla Slice! Made simple using White Wings Vanilla Bean Custard fillings and layers mix - you'll love how simple it can be to make!
Ingredients
3 sheets good quality store bought puff pastry, defrosted
2 packs White Wings Vanilla Bean Custard Mix
1.6L cold milk
6 egg yolks
120g unsalted butter
Passionfruit Icing:
1 ½ cups (225g) CSR Icing Sugar, sifted
2 tbsp (40ml) passionfruit pulp
20g unsalted butter, melted
Method
Preheat an oven to 200°C (fan forced).
Line three baking trays and lay the puff pastry on top, prick with a fork, then place another sheet of baking paper & tray on top to prevent pastry rising too much during baking. Bake for 15-20 minutes, or until the pastry is golden. Remove from oven, remove the top baking trays and allow to cool completely.
In a bowl whisk together the White Wings Vanilla Bean Custard Mix with the egg yolks and and 600ml of milk. Ensure there are no lumps. In a medium saucepan add the remaining milk and butter and bring to the boil. Slowly pour the hot milk into the egg yolk mix whilst whisking. Return to the pot over low heat and cook stirring constantly until the mixture thickens and coats the back of a wooden spoon.
Line a high side baking tray with cling wrap and trim the pastry sheets to the size of your tin. Add one layer of pastry, half the custard, another layer of pastry, the remaining custard and top with the last layer of pastry. Place in the fridge overnight.
For the icing combine the icing sugar, passionfruit pulp and butter until combined. Place into the microwave for 30 seconds and stir.
Flip out the vanilla slice onto a chopping board and pour the icing on the top layer of pastry. Allow the icing to set and then slice into squares.