Sticky Date Pudding
Prep: 20 mins (+ standing & cooling)
Cook: 55 mins
Servings: 10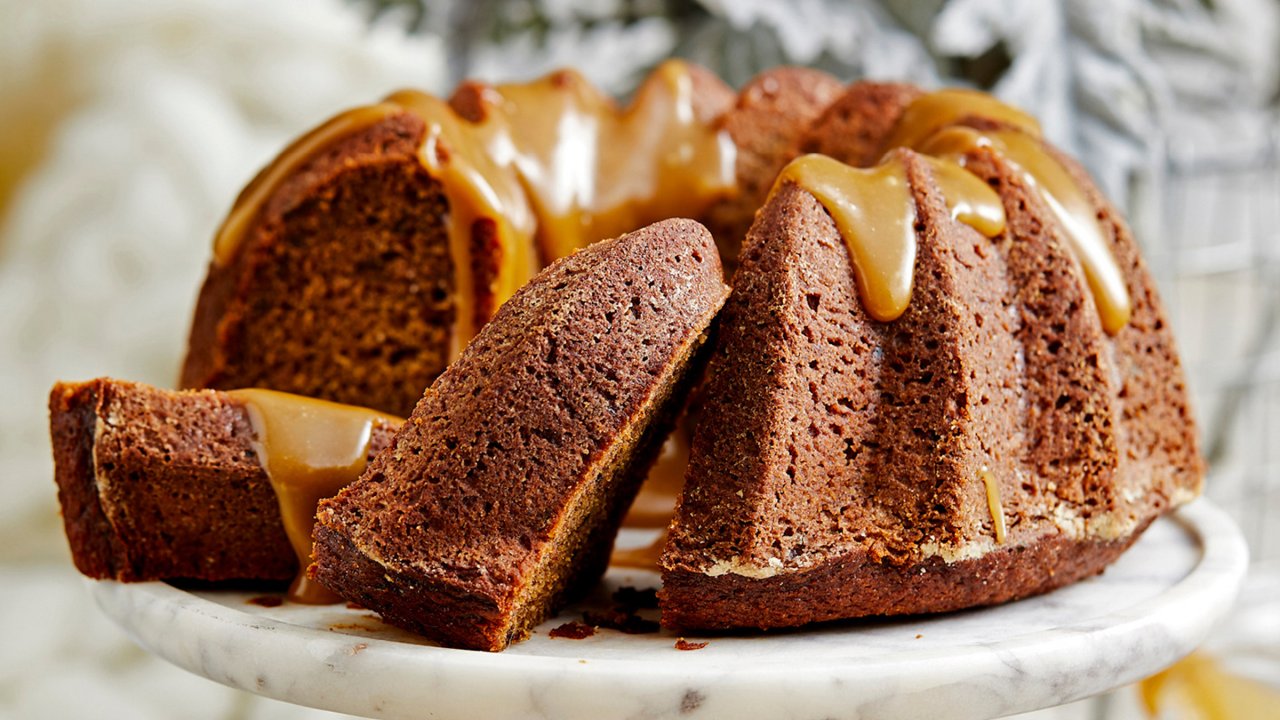 Sticky Date Pudding, a classic! Bake this on a Sunday for an all week winter warming treat.
Ingredients
Pudding: 
¾ cups (250g) pitted dried dates 
1¼ cups (310ml) boiling water 
1 teaspoon bicarbonate of soda (baking soda) 
¾ cup (165g) firmly packed CSR Brown Sugar 
60g (2oz) butter, chopped 2 eggs 
1 cup (150g) White Wings Self Raising Flour 
Caramel Sauce: 
1 cup (220g) firmly packed CSR Brown Sugar 
300ml pouring cream 100g (3oz) butter, chopped
Method
Preheat oven to 180°C/350°F. Grease a 22cm (9in) bundt cake pan well (see tip); dust with a little extra flour, shake out excess. 
Place dates, the water and soda in the bowl of a food processor; place lid on processor, stand for 5 minutes. 
Add sugar and butter to date mixture; pulse mixture for 5 seconds or until dates are coarsely chopped. Add eggs, then flour; pulse mixture for 10 seconds or until all ingredients are combined. Scrape any unmixed flour back into mixture with a rubber spatula; pulse again to combine ingredients. Pour mixture into pan.
Bake pudding for 55 minutes or until a skewer inserted into the centre comes out clean. Leave pudding in pan for 5 minutes before turning onto a cake stand or plate.
Make caramel sauce. Stir sugar and cream in a medium saucepan over high heat until sugar dissolves. Reduce heat to medium; simmer for 5 minutes or until mixture is reduced slightly. Whisk in butter, piece by piece, until smooth. Remove from heat.
Serve hot pudding with warm caramel sauce.
Tip: 
Bundt pans have a tendency to stick, so use melted butter and a pastry brush to grease the pan evenly, paying particular attention to any joins in the pan and the tube.