Triple Chocolate Cookie Sandwiches
Prep: 20 mins
Cook: 12 mins
Servings: 15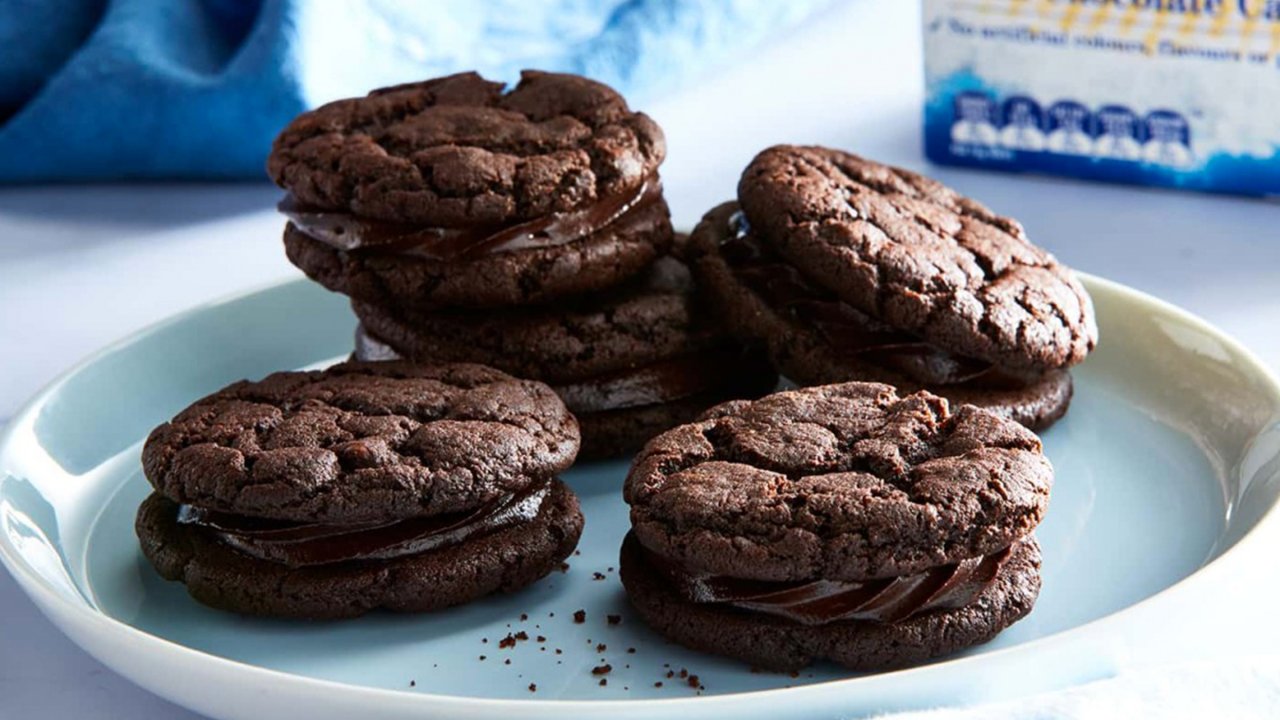 Chocolate overload alert! Your taste buds will be thanking you after you try these rich triple choc cookie sandwiches!
Ingredients
Cookies:
1 White Wings Rich Chocolate Cake packet mix
100g butter, melted
1 (59g) egg
Filling:
80g Soft butter
3 tsp (15ml) milk
Method
Preheat oven to 180°C/160°C fan forced. Line two baking trays with baking paper.
Place the cake mix sachet, butter and egg into a medium bowl. Stir with a wooden spoon until well combined and a soft dough forms. Refrigerate for 10 minutes.
Roll chilled dough into small walnut sized balls and place on prepared trays, spacing them 6cm apart. You should have 30 balls of dough.
Flatten each ball slightly with the palm of your hand and bake until cracked on the surface, 10-12 minutes. The cookies will still feel soft but will firm up as they cool. Transfer trays to a wire rack and let cookies cool on trays for 2 minutes before transferring to a wire rack to cool completely.
To make filling, place frosting mix sachet, butter and milk in a small bowl. Using a electric mixer, beat on low speed for 30 seconds to combine. Increase speed to high and mix for 3 minutes, scraping down side of bowl occasionally.
Spread or pipe filling evenly on top of 15 of the cooled cookies. Sandwich another cookie on top and press together gently. For a soft-textured cookie, refrigerate for 2 hours before serving.