Meringue and Lemon Cupcakes
Prep: 10 mins
Cook: 20-30 mins
Servings: 12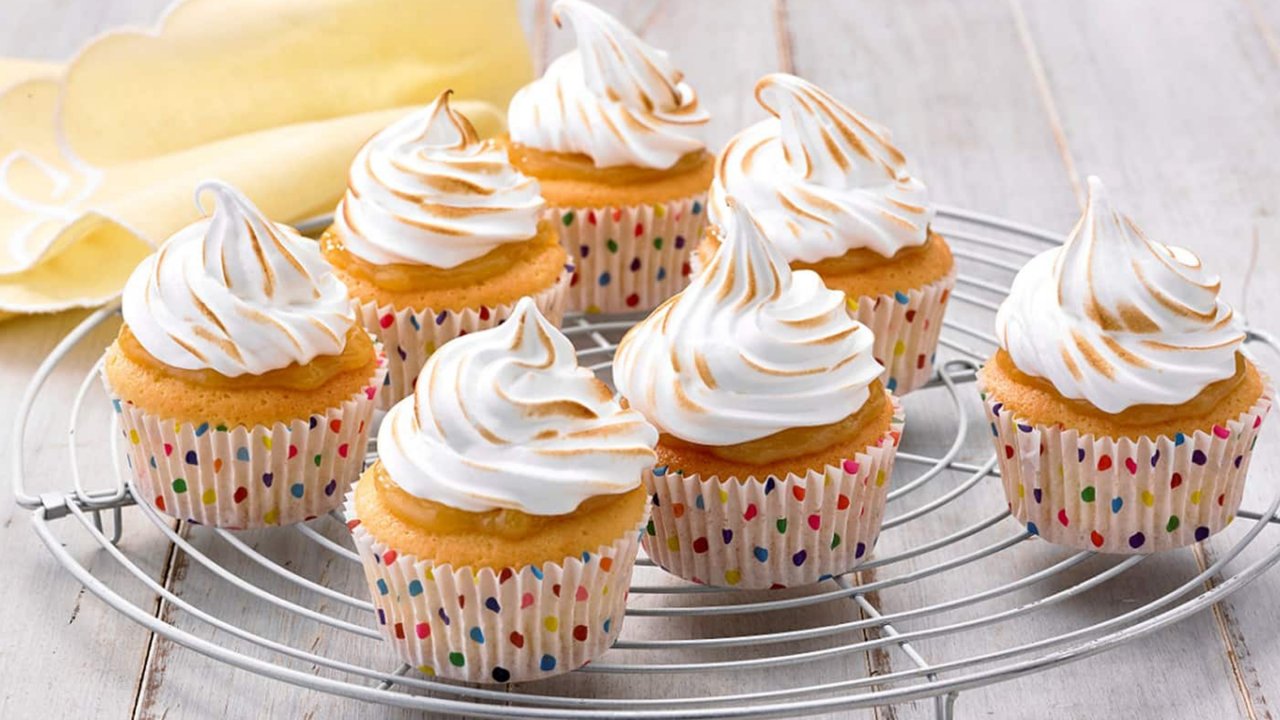 Combine all the wonders of meringues and cupcakes with this easy to follow recipe!
Ingredients
1 White Wings Pavlova Magic
1 White Wings Vanilla Cupcakes packet mix
2 (59g each) eggs
1 tub lemon curd
130g CSR Caster Sugar
140ml water
Method
Prepare 12 White Wings Vanilla Cupcakes as directed on pack.
Allow to cool. Once cooled, add 1 tbsp of lemon curd on top of each cupcake.
To make Pavlova, follow directions on the back of the Pavlova Magic packet. Using a piping bag, pipe mixture on top of each cupcake.
Using a kitchen torch, lightly brown the meringue.