Find Out More
Pavlova may look fancy, but it's actually easy to make especially with White Wings Pavlova Magic Dessert Mix.
One pack makes a pavlova approx. 20cm round and 6cm high.
All you need:
1 Pavlova Magic Dessert Mix
130g Caster Sugar
140ml water
Simply combine the mix with water, and beat with an electric mixer adding the Caster Sugar. 
Pile onto a baking tray and bake!
Serve cold with a drizzle of syrup and your favourite fruit toppings for an incredible dessert perfect for celebrations.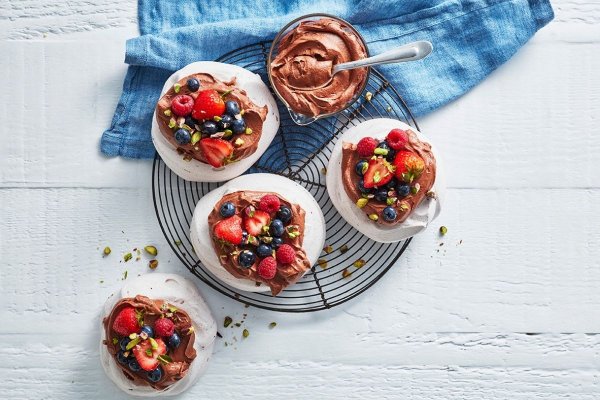 Ingredients: Sugar, Egg White, Glucose Syrup, Starch (Maize), Gelatine, Vegetable Gum (Guar), Milk Protein, Food Acid (Citric). 

Serving size: 60g (1 Slice as prepared)
Servings per pack: 6

Allergens: Milk|Egg

Avg Qty Per 100g (prepared)
Energy
Avg Qty Per Serving:
770kJ
Avg Qty Per 100g (prepared):
1280kJ
Protein
Avg Qty Per 100g (prepared):
4.1g,
Fat, total
Avg Qty Per 100g (prepared):
0.0g
Avg Qty Per 100g (prepared):
0.0g
Carbohydrate
Avg Qty Per Serving:
42.5g
Avg Qty Per 100g (prepared):
70.9g
Avg Qty Per Serving:
42.1g
Avg Qty Per 100g (prepared):
70.2g
Sodium
Avg Qty Per 100g (prepared):
65mg